ASEC Alumnae Projects by SDG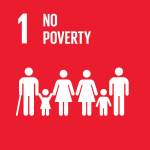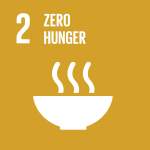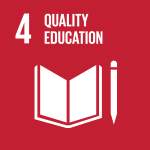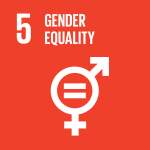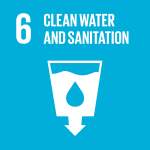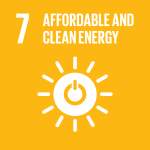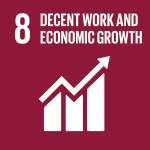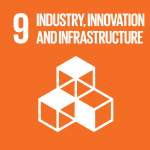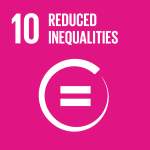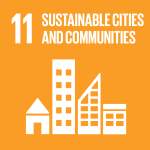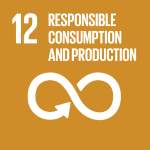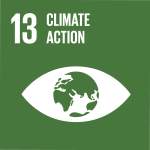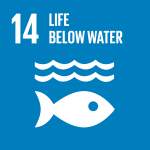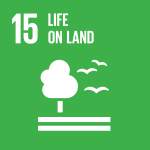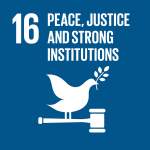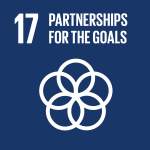 03: $fixsdg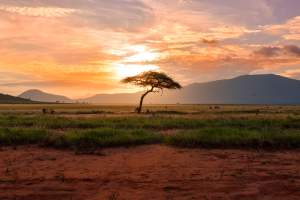 Palliative care is largely recognized as essential to improving the quality of life of those with serious and often terminal illness, even if they may not be able to treat the root cause of their ailment.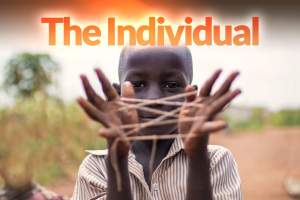 Catholic sisters in Africa see how using their education to help just one person can have an exponential positive effect on their communities.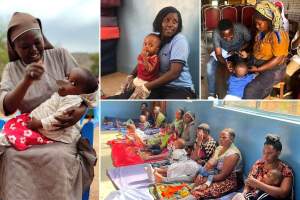 Equipped with confidence, skills and a psychology degree, Sr. Swai is helping physically and mentally disabled children in Africa get the early intervention services they need.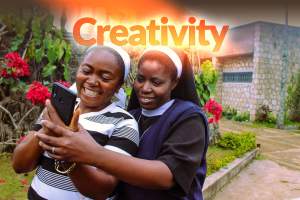 Catholic sisters in Africa are using their education to dream up creative human development projects that help their local communities.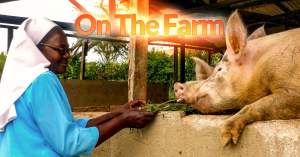 Catholic sisters in Africa are using crop and animal farming to sustainably support their local communities.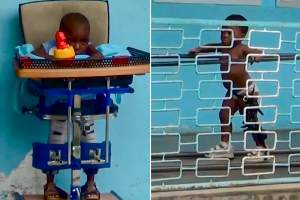 Sr. Leonarda has incorporated what she's learned about leadership, finances and accountability into her ministry work to better serve the disabled and marginalized.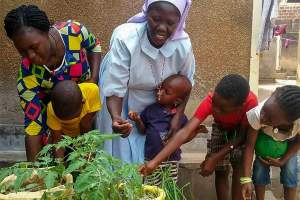 Sr. Faida noticed how difficult it was for her neighbors to obtain healthy food during lockdown. So, she and the sisters taught them how to plant vegetables using sacks and broken buckets on their veranda.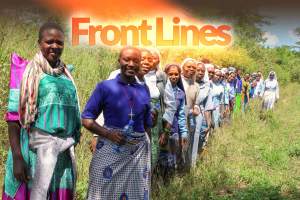 Catholic sisters have become a critical component of emergency response among local African communities in crisis.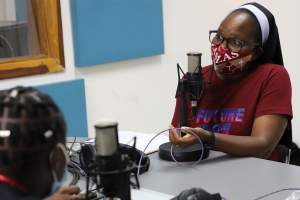 Sr. Astridah is using the leadership skills she learned in ASEC's SLDI program to share critical health information about COVID-19 pandemic to 1.5 million Zambians via a multilingual radio show.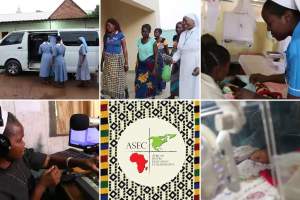 The stories of four African women who used their education to change the lives of hundreds of people they serve.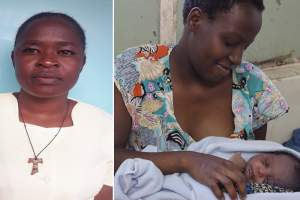 Sr. Norah is saving lives by providing preventative care and support services that reduce the spread and stigma of HIV/AIDS in Kenya.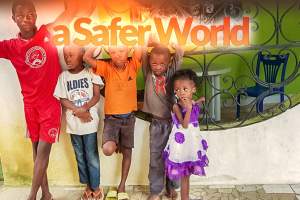 Catholic sisters are creating and running programs to protect the children who are the most at-risk among Africa's rapidly growing population.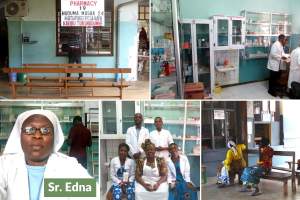 Sr. Edna earns a degree to serve as a pharmaceutical technician in Tanzania to improve healthcare in the country.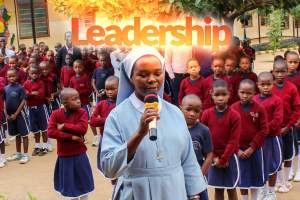 Through education, Catholic sisters are becoming some of the top leaders bringing positive changes throughout Africa.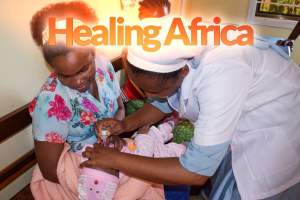 Catholic sisters are providing much needed health and wellness services throughout Africa.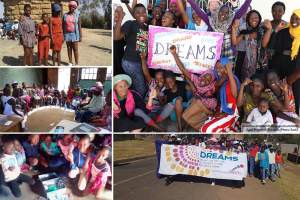 SLDI alumna Sr. Anacletta implements a program to increase access to HIV/AIDS services and reduce the number of new HIV/AIDS cases among adolescent girls and young women in Lesotho.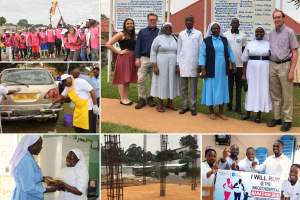 Nursing Director and ASEC alumna Sr. Harriet is a driving force behind Nkozi Hospital's mission and vision for the future.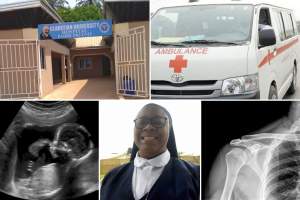 Sr. Josemaria is using her SLDI education to improve healthcare services and strengthen the resource mobilization skills of several congregations in Nigeria.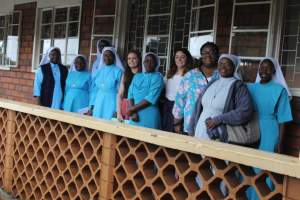 At Mapeera Bakateyamba Home in Uganda, Good Samaritan Sisters serve the elderly, poor, destitute, disabled and neglected people of God without discrimination.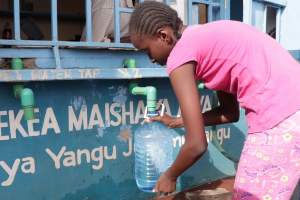 SLDI alumna collaborates with partners to implement an innovative water filtration process to remove fluoride and provide over 7,000 in Kasarani, Kenya with clean water.
Sr. Anastasia provides obstetric, gynecological and surgical treatment to patients who would otherwise have limited to no access to medical care.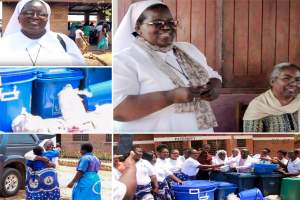 Sr. Magdalena uses her newfound skills to streamline hospital operations and improve patient care.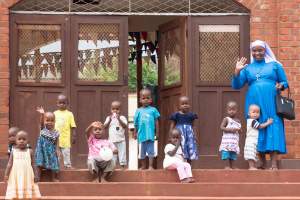 Sr. Efrosina and the Immaculate Heart of Mary Sisters provide love and comfort to orphans in Tanzania, giving them hope for a brighter tomorrow.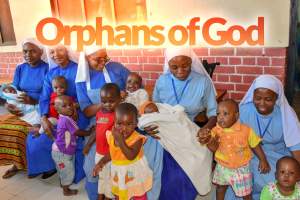 Across Africa, Catholic nuns are providing help and hope for orphaned children facing psychosocial distress, economic hardship, withdrawal from school, malnutrition and illness.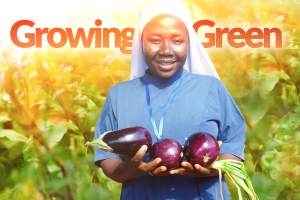 African Sisters are practicing sustainable agriculture and farming to solve problems like malnutrition and food insecurity in sub-Saharan Africa.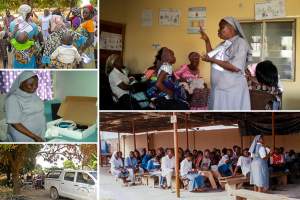 SLDI alumna Sr. Eunice is ensuring that Nigerian women, regardless of their income, receive health education, proper maternal care and life-saving cervical screenings.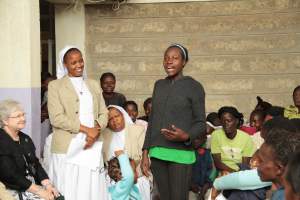 HESA pilot nursing student achieves success as CEO of St. Francis Hospital in Nairobi, Kenya.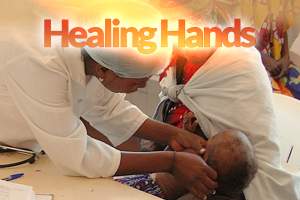 Catholic nuns in Africa receive quality education through ASEC, providing them with valuable nursing skills to improve healthcare in their communities.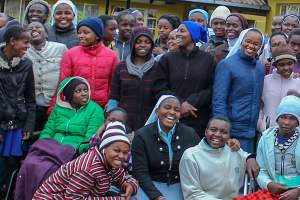 HESA alumna Sr. Anne is providing opportunities for girls with mental and physical disabilities in Kenya so they can reach their true potential.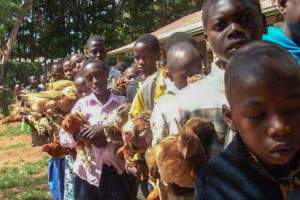 Sr. Lucy is using the skills she learned from ASEC's SLDI program to sponsor and support orphans in Kenya in desperate need of quality education.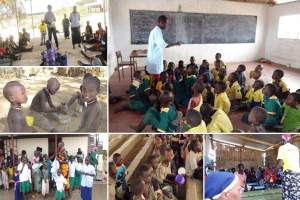 When Sr. Patricia finished ASEC's SLDI program, she knew exactly how to use her new skills in basic technology, administration and leadership: to help orphaned and vulnerable children in Kenya living with HIV/AIDS.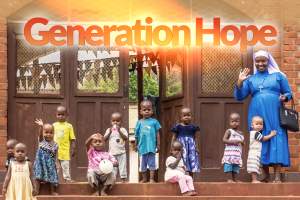 Religious sisters across Africa are using their ASEC education to spearhead projects in support of Africa's youth and future generation.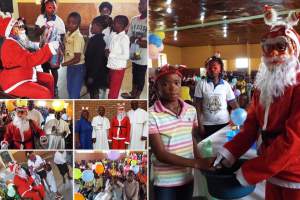 Sr. Louisa is using skills learned in ASEC's SLDI program to bring holiday cheer to displaced children in war-torn Cameroon.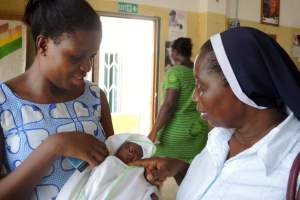 Optometry Nurse and Catholic Nun Sr. Mary Frimpong follows in Jesus' footsteps with a special emphasis on patient dignity in her healthcare ministry in Ghana.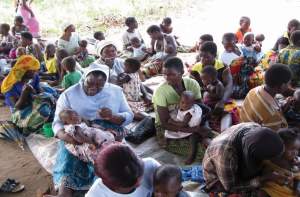 Sr. Hellen is using skills learned in ASEC's SLDI program to ease the stress of motherhood affecting women across Malawi.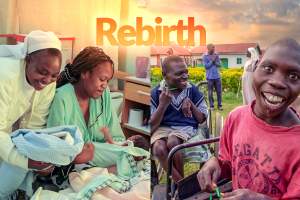 ASEC educates religious women who are renewing hope in Africa for poor and marginalized communities. Catholic Sisters provide hope in Africa many people living who are afraid to begin life anew due to disease, poverty and lack of resources.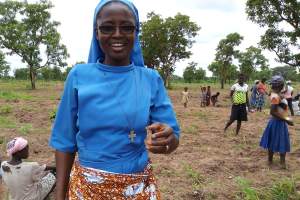 Sr. Stephany's human development projects are improving nutrition, reducing poverty and creating jobs in Ghana.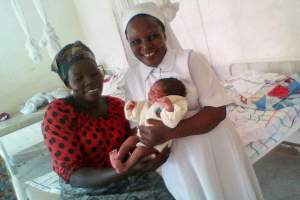 Sr. Olivia's faith in God, internal strength and education all play important roles in protecting and defending the lives of unborn children carried by young rape victims in a South Sudan health clinic.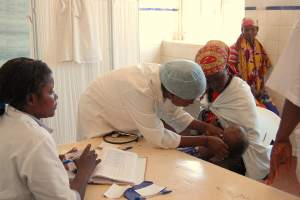 Sr. Florence uses her nursing skills to care for her patients and her SLDI Finance training helps her to manage the clinic. Every single day she goes above and beyond to bring quality healthcare to the sick who need her.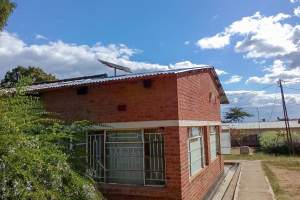 The country of Malawi struggles with several problems including an unstable power grid, so SLDI Alumni Sr. Stella decided to use Malawi's natural resources to power her congregation's health centre.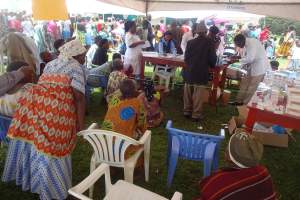 SLDI Alumna Sr. Nirmala wrote a successful grant to hold a free medical camp in rural Uganda helping nearly 2000 people.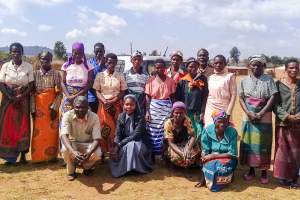 Sr. Teresa shares how she won the confidence of her donors and how donor retention plays an important role in receiving funding for multiple projects that can benefit the community.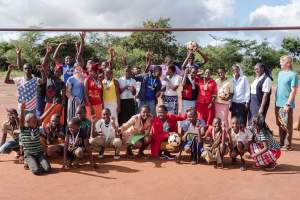 Sr. Faith Kamau, HESA student, is using her education to help the children and residents of the Nyumbani Village orphanage.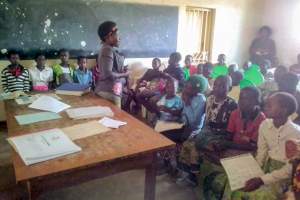 The story of Agnes, a young girl who was unaware she was HIV positive until the death of her mother and father. Agnes joined Sr. Sonia's support group where she learned how to deal with the stigma and challenges facing Malawian youth living with HIV.
Sr. Joyce works with her congregation and the community to ensure that disabled children receive medical care, education and a chance at inclusive development in Ghana.
Sr. Veronica, a humanitarian aid worker, has trained over 250 beneficiaries, providing opportunities through her economic empowerment program, as a means to prevent more cases of HIV/AIDS.
As malaria continues to be a leading cause of death in African countries, Sr. Grace Akpan of Malawi spends her time helping those infected.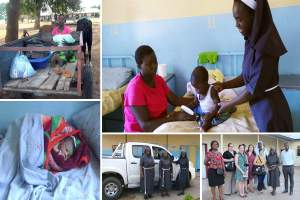 Because of Sr. Constancia, an isolated community plagued with HIV cases now has access to basic healthcare.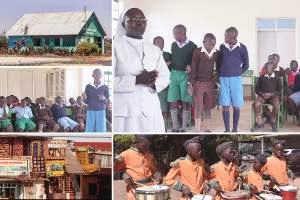 Sr. Felistas combs the slums of Nairobi, Kenya in search of poor, orphaned street boys in need of a home.
Although she was excited to begin work with the elderly at Elizabeth Bruyere Old Age Home in Lesotho, Sr. Theresia noticed her lack of education proved to be a barrier in her service.
Sr. Veronica is using the skills she learned from the SLDI program to turn one village's reality into a possibility.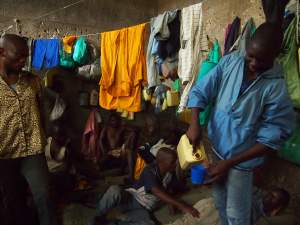 Sr. Gwen has made it her mission in life to ensure that inmates in Cameroonian prisons are given second chances.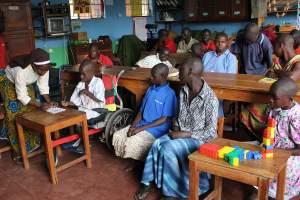 In Providence Home, one sees the endowment of the Catholic Church through the kindly serving hands of the religious women who care for marginalized members of the society.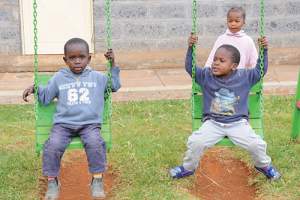 Sisters in sub-Saharan Africa work tirelessly to prevent, treat and support those affected and infected with HIV/AIDS.
ASEC not only aids the marginalized, but has been a key component in helping the Teresian Sisters realize their congregation's charism of liberation.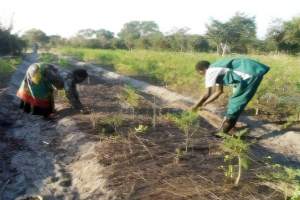 Reaching out to women in the rural areas, the Mother Earth Centre promotes improved nutrition and self sustainability through multiple projects. In this photo, farmers are cultivating moringa powder.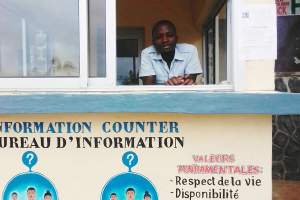 Good customer service learned in alumnae meeting produced increased turnout at St. Martin de Porres hospital Njinikom, Cameroon.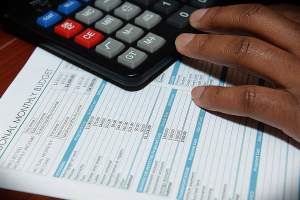 Sr. Consolata is addressing urgent needs in local hospitals, schools, orphanages and disabled homes with her proposal writing skills. She has written over 60 project proposals, 75% of of which have been successful!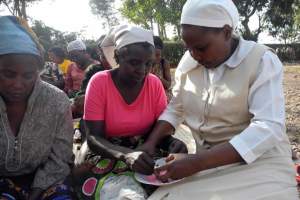 Sr. Josephine began her project social justice project, Women Peacemakers with Alternative Livelihood, after recognizing the need to empower women in Kenya in dealing with social justice issues like violence, income setbacks, poverty and healthcare.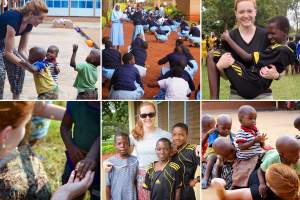 Marywood University alumna Emily Schweiger reflects on volunteering in Tanzania through ASEC's Service Learning Program and its effects on her life.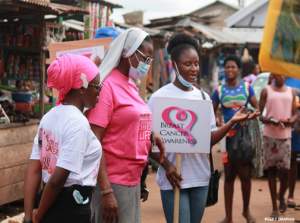 Sr. Grace became the first woman religious elected as Faculty Student President at CUCG in 2021 and since then she has been using her ASEC education to better her congregation.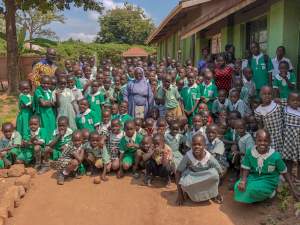 ASEC staff and partners visit several ASEC alumnae projects in Uganda to learn more about how ASEC programs are helping Sisters in their ministry work and service to the poor and marginalized: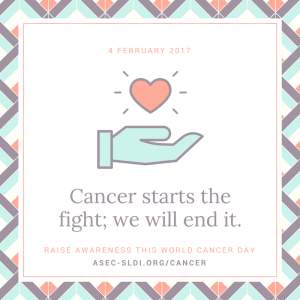 On World Cancer Awareness Day, ASEC would like to acknowledge the sisters working to prevent, treat and support individuals in their fight against cancer.