The life of a child is filled with innocence. Days are supposed to be spent playing with friends and attending school. Moments of joy and laughter should be normal day to day acts. However, in Cameroon this is not always the case.
Across the country children and their families are fleeing with their communities. Nights are filled with the sound of gunshots and smoke from homes being burned to the ground. To escape these horrors, families are fleeing to the forests to make the two month journey to Bamenda where it is somewhat safer. Even then they still face issues of hunger, lack of shelter and other basic needs. Consequently, most of the children who have undergone this ordeal are highly traumatized and have lost all hope of a better life. According to UNICEF, nearly 31 million children have been forcibly displaced at the end of 2018. This includes approximately 17 million children displaced within their own countries, like these children in Cameroon. The main reason: violence and conflict.
In late 2018, Sr. Louisa Abid, the Health Coordinator of the Archdiocese of Bamenda, began to think of ways that would bring hope and joy to the children for at least one day. With the children rarely able to enjoy holidays without worries Sr. Louisa decided on a Christmas celebration.
When she presented her project to members of the parish they answered her with reluctance due to financial concerns. However, Sr. Louisa knew the children were in desperate need of this event. She explained to the parish that she would be able to raise the money through fundraising-- a skill she learned through ASEC's Sisters Leadership Development Initiative (SLDI) program.
The parish eventually approved and estimated a cost for the celebration. Sr. Louisa immediately got to work. With the education she received from ASEC Sr. Louisa used her grant writing skills to successfully secure funds for the celebration.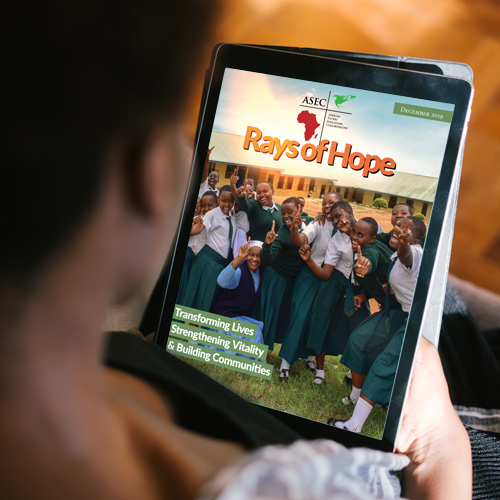 Read Rays of Hope
Learn more about Catholic Sisters transforming poor, rural communities across Africa in our FREE Rays of Hope ebook.
Read It Now »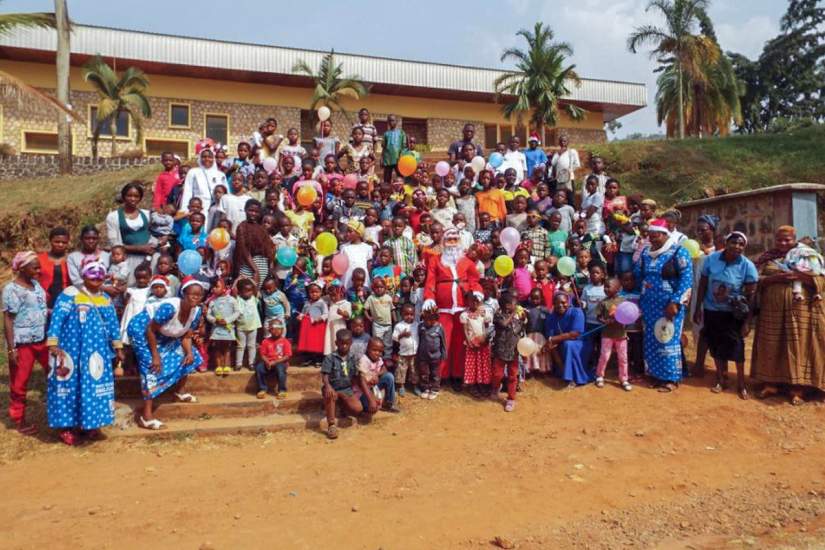 On December 26, over 200 internally displaced children converged in the Cathedral hall in Bamenda with their parents. The children spent the day eating and playing with their peers. There was even a special guest in attendance. Sr. Ruphina Chidima dawned a Santa Claus costume and distributed gifts of toys and food to the children.
The Archbishop of Bamenda told them not to feel lonely and implored them to use the Cathedral parish as their new Parish. He reassured them that Jesus will continue taking care of them especially in the prevailing circumstance. He then prayed and blessed them.
The children left the hall with smiles on their faces and joy in their hearts. Although, this may seem like a small act this day meant the world to these children. For one day they were able to be free of concern and fear. For one day they were allowed to just be kids. Each child now knows there is a light at the end of the tunnel. They now each have hope for better tomorrow. This all happened because one religious sister used her skills to plan a party.