Scholarship Program
Recent News & Reflections
view all articles from Scholarships »

Bridging the Gaps in Sisters' Educational Needs
ASEC's Scholarship Program bridges gaps in higher education for sisters in Tanzania, Malawi and Zambia by providing two-year scholarships to complete secondary school or higher education credentials relevant to their ministries. Many of our scholarship recipients then pursue training in our Sisters Leadership Development Initiative (SLDI) and Higher Education for Sisters in Africa (HESA) programs.
Scholarships provide the opportunity for a sister to go back to school and learn essential skills to be more effective in her service work to the poor and marginalized. Upon completing secondary school, many scholarship recipients go on to higher levels of education, making them even more effective agents of change in the poor communities they serve.
The Scholarship Program was initiated in 2012 to meet the unique educational needs expressed by sisters in Tanzania, where 65% of women religious lack secondary education. ASEC partners with Bigwa Sisters Secondary School to serve sisters in need of secondary school education.
The Scholarship program was initiated in 2012 in Tanzania. In 2016 ASEC expanded the program to Malawi and Zambia. It was determined that women religious in these countries were lacking in opportunities for secondary and diploma level education.
In 2020, ASEC identified the need to expand the program to Ghana, specifically to provide scholarships for sisters pursuing degrees and training in Special Education.
Bigwa Sisters Secondary School in Morogoro, Tanzania
Bigwa Sisters Secondary School is a residential high school for religious women in Tanzania who do not have a high school diploma. These women are typically in their twenties and have gone through the formation program in their communities.
ASEC's support efforts at Bigwa Secondary School are multidimensional. In addition to education scholarships, ASEC also provides two faculty stipends for teacher salaries. ASEC also facilitated the construction of a dining hall, a dormitory, a fish pond and a state-of-the-art Science laboratory consisting of three well-equipped biology, physics and chemistry labs! Our goal is to ensure that our scholarship recipients receive the best education possible and are provided with a safe and healthy enviornment where they can focus on their studies.
Scholarship Program Outcomes*
Since the program's inception in 2012:
ASEC has served 369 women religious across 80 congregations via secondary school or higher education scholarships.
211 ASEC-sponsored women religious have graduated, with the following credentials earned: 131 secondary school, 66 diploma-level and 14 certificates.
Scholarship recipients hold a 96.7% retention rate and a 3.39 GPA, the equivalent of a B letter grade (N=21).
The top fields of study for participants receiving scholarships are form level (secondary school), education and medical sciences.
For more detailed information about our outcomes, please see our evaluation reports and presentations.
Sponsor a Sister Today
You can make a difference by sponsoring a Catholic Sister in Africa. Our two-year scholarships provide an opportunity for these women to complete secondary school, certificate or diploma-level education.
💜 $3 = You help train a Sister for 1 day
💜 $20 = 1 week of training
💜 $85 = 1 month of training
💜 $250 = 3 months of training
💜 $500 = 6 months of training
💜 $1,000 = 1 year of training

Meet some of our scholarship recipients
Sr. Mathilde
Sr. Mathilde would like to be a teacher so she can educate street children and orphans and improve their ways of life.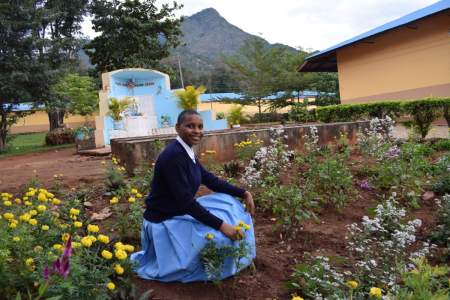 Fidesta
Fidesta wants to be a medical doctor so she can control diseases like cancer, malaria and HIV/AIDS.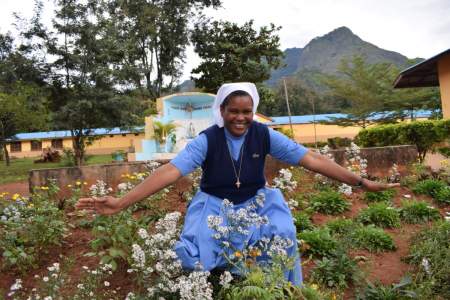 Sr. Anna
"I want to be a lawyer because I would like to serve the society those who are suffer from lossing their rights and justice." -Sr. Anna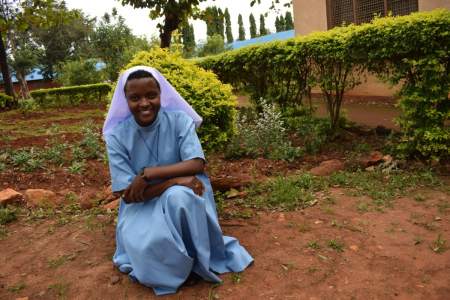 Sr. Lilian
Sr. Lilian wants to pursue farming so she can provide her community, especially orphans and the elderly, with enough food.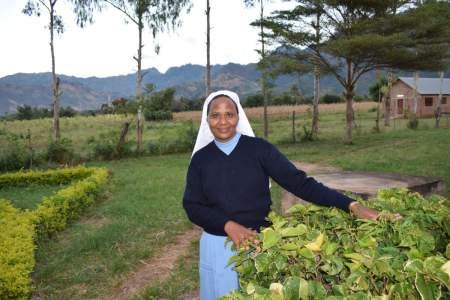 Sr. Hiltruda
Sr. Hiltruda wants to study agriculture so she can give her congregation professional input raising livestock and running their farm.
Success Stories from Scholarships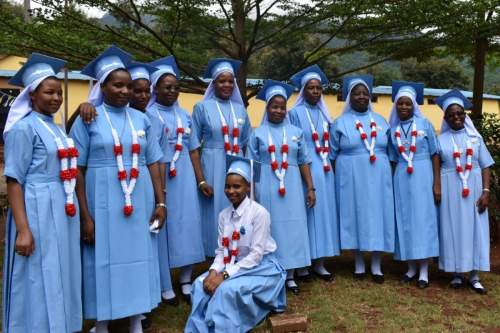 Sr. Magreth continues her education in order to assist her congregation in developing its rural ministries across Tanzania.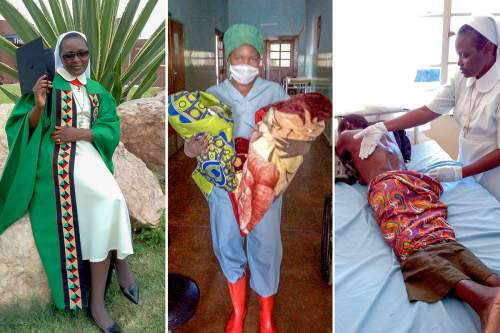 Sr. Anastasia provides obstetric, gynecological and surgical treatment to patients who would otherwise have limited to no access to medical care.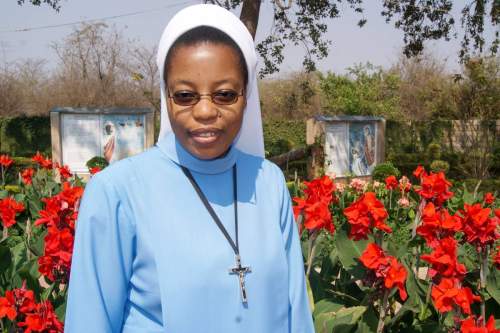 Sr. Rita uses her education scholarship to help children grow in spirit, in knowledge and in love of God.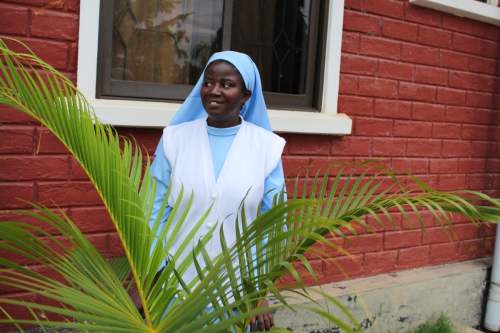 Sr. Florida receives two promotions in her accountant career after completing her ASEC-sponsored education.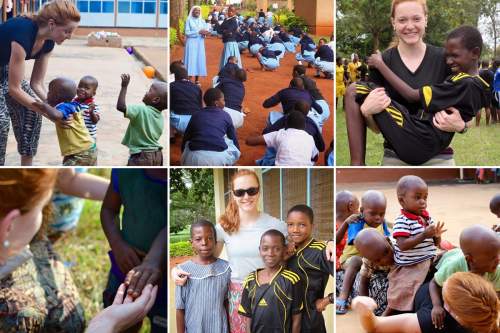 Marywood University alumna Emily Schweiger reflects on volunteering in Tanzania through ASEC's Service Learning Program and its effects on her life.
The Scholarship Program Structure

Sisters apply to the program and depending on the support of people like you, ASEC awards scholarships to the best applicants.

Unfortunatley, not all Sisters that apply will receive a scholarship. ASEC chooses the top applicants to recieve scholarships based on merit and available funding. Scholarships are awarded for the full length of time to complete their education.

Sisters write an aspirational essay about their future goals. At the end of their scholarship, they write another essay reflecting on their experience and sharing their future plans. Usually, our scholarship recipients plan to continue their education or immediately start applying the skills they've learned to effectively serve the poor.
Donate to Our Scholarship Program
Consider supporting a sister to acquire a high school diploma or two-year college degree for only $1,000/year.
Donate Now »
Scholarship Program Evaluation Reports
For questions regarding Scholarships, please contact: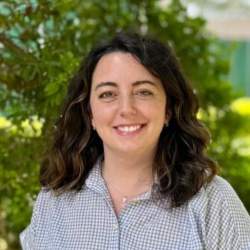 Senior Program Manager, HESA & Scholarships
rosemary.shaver@asec-sldi.org