Through education, Catholic sisters are becoming some of the top leaders bringing positive changes throughout Africa.
Catholic nuns in Africa are deeply trusted members of their local communities. They serve where needs are the greatest and address some of the biggest challenges facing African society, including poverty, chronic hunger, disease, ecological degradation and violence.
The services African sisters provide are making a significant contribution to the advancement of sustainable human development and to addressing the 17 United Nations Sustainable Development Goals (UNSDGs).
To advance these efforts, ASEC provides educational opportunities for women religious in Africa. Through ASEC's largest program, Sisters Leadership Development Initiative (SLDI), Catholic women religious in Africa receive leadership and technology training to gain the practical skills and confidence to build strong networks and take up leadership roles. ASEC's Higher Education for Sisters in Africa (HESA) program enables sisters to further their training through undergraduate and graduate level education at higher education institutions in Africa and online in the USA.
It is through these programs that Catholic sisters can not only serve their communities, but become some of the top leaders bringing positive changes throughout Africa.
Ranging from loan managers, to an organic Moringa farm director to a hospital CEO, here are just some of the Catholic nuns who flourished as leaders through ASEC's SLDI and HESA programs.
Leading Through Service to the Poor
Sr. Gisele Umurerwa, SDB, and Sr. Lucy Wegoki, FMA, are a leadership duo meeting the needs of very poor families living in the slums of Dagoretti and Kibera, Kenya.
After completing the SLDI program (Sr. Gisele in the administration track and Sr. Lucy in the Finance track), they successfully applied for a grant to begin a program to empower families of children at risk. The program provides women with microloans, a small sum of money lent to a new business. These loans enable the poor to engage in self-employment and income-generating activities.
Their project has grown to three times the size it was in its first year and is expected to serve hundreds of individuals as it continues.
Sr. Gisele said,
"We found [it] necessary to educate the needy, to journey with the parents empowering them and helping them to be protagonists of the education of their children and encouraging them to reach self-sustainability."
Learn how other Catholic sisters are using their ASEC education to build businesses across Africa in order to better serve the poor.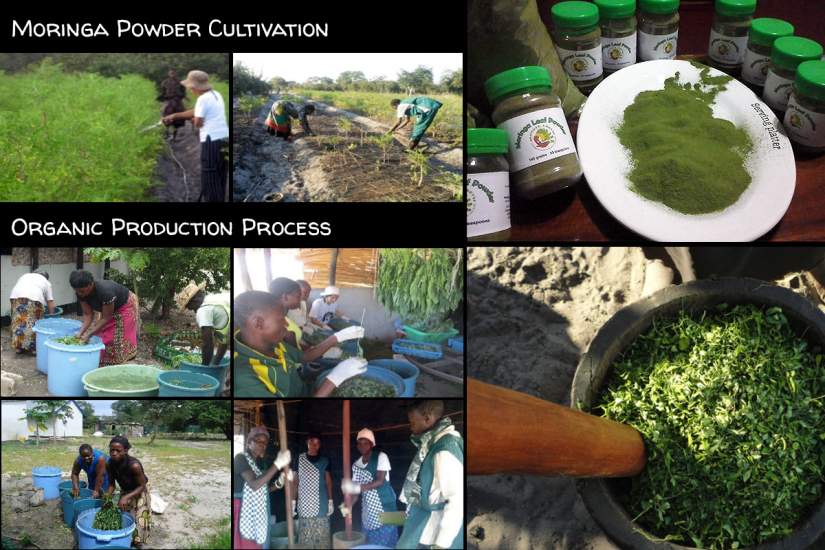 Leading in Food Security Efforts
Sr. Eulalia Capdevilla Enriquez, CMS, a member of the Comboni Missionary Sisters (CMS) congregation and alumna of ASEC's SLDI program, works at the Mother Earth Centre in Mongu, Zambia. One of the objectives of the Centre is to cultivate and process Moringa, a plant with leaves rich in proteins, vitamins, and minerals known worldwide for its nutritional and medicinal benefits and industrial uses. At Mother Earth, Moringa is tended organically by CMS sisters and a group of Moringa farmers using renewable energy such as windmills, solar power, biogas and earth bags.
The Mother Earth Centre not only has created jobs, but also reaches out to over 800 women per year in rural areas to promote improved nutrition.
Sr. Eulalia has used the skills she's learned through SLDI to be a leader at the Centre and secure funding for the Centre via partnerships, grants and fundraising.
Read about more ASEC alumnae who are on a mission to end hunger and improve food security in Africa.
Leading the Way Toward Congregational Vitality
Sr. Adeodata Ahimbisibwe, DMJ, a member of the congregation Daughters of Mary and Joseph (DMJ), has participated in both SLDI and HESA programs. Through HESA, she graduated from Catholic University of Eastern Africa and is pursuing a Master of Education degree in Counseling Psychology. She adds,
"I believe a Master's level of education will facilitate me for a wide area of service and take me a long way in my life."
Currently, she is Treasurer General of the Association of Religious in Uganda (ARU). ARU is an umbrella body for all Religious Institutes working in Uganda, led by the Assembly of Major Superiors of Religious Institutes in Uganda (AMSRIU). In this position, Sr. Adeodata is using the skills she gained through ASEC programs as a core administrative team member.
Read how other sisters are strengthening their congregations through their ASEC education.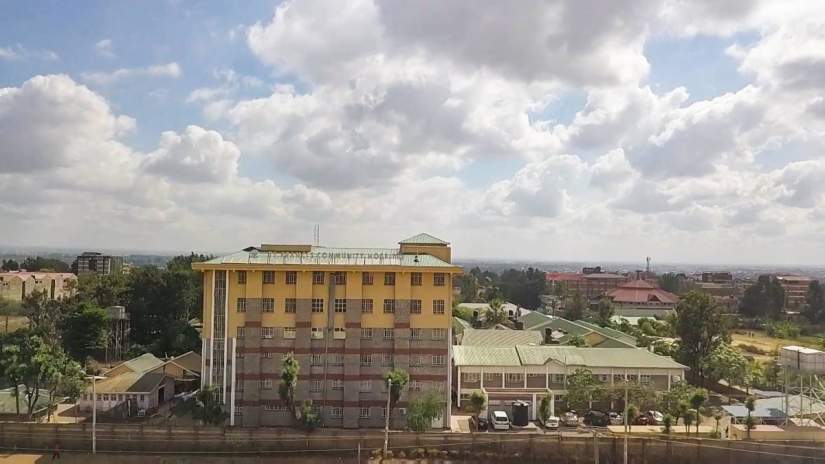 Sisters Leading in Healthcare
A number of sisters are making an impact as leaders in healthcare. Sr. Monica M. Kissoly, SCC, SLDI Alumna, is the Counseling, Testing and Care (CTC) supervisor at Holy Cross Dispensary in Tanzania. She holds morning meetings with workers where her SLDI training allows her to efficiently lead the facility and respond to workers. She uses technology like email to send and receive reports of the facility, order medicines, collect data and record patients' files. She has come into her own as a leader and has a new-found confidence in balancing staff personalities and interacting with persons of higher authority.
Sr. Esther Wairimu, LSOSF, Sr. Josemaria Anyanwu, HFSN and Sr. Harriet Baker, IMHR, are three more sisters taking the lead in the healthcare field in their respective countries and administrative roles. In fact, many sisters who graduate from ASEC programs serve as nurses or work in the medical field.
Earlier in her career, Sr. Esther Wairimu, LSOSF, Little Sisters of St. Francis, organized the services and care for HIV/AIDS patients living in the Nairobi slums. From there, she became the pilot Nursing student for the HESA program, where she earned her BSN degree in under three years at Aga Khan University.
Since completing her degree, Sr. Esther has been promoted to CEO of St. Francis Community Hospital, an approved faith-based teaching and referral health facility in Nairobi.
The hospital has seen incredible improvements under Sr. Esther's leadership, including an upgrade in healthcare standards, receiving two new accreditations and the addition of a specialized services wing. She's established new departments, positions and better organizational structure. She's added an Advisory Board, Hospital Management Team (HMT), Superintendent, Marketing Department and a Human Resources Department. She's also formed local partnerships that provide her staff with continuing education opportunities.
Sr. Josemaria Anyanwu, HFSN, a member of the congregation Holy Family Sisters of the Needy (HFSN) in Nigeria, was promoted to Hospital Administrator of Holy Family Hospital upon completing her SLDI program.
During her time at Holy Family, she added departments and wrote successful grant proposals to purchase an ambulance and additional medical equipment. This has allowed for more accurate diagnoses and treatment of diseases as well as improved maternal care. She has also invited other sisters to the hospital so they can learn how the equipment works. Sr. Josemaria says that obtaining the equipment, "...is becoming a learning moment."
In her role as Hospital Administrator, Sr. Josemaria says SLDI helped her become a more effective supervisor to over 30 employees. She put human resources and governance structures in place and encouraged teamwork among her staff.
Her skills have also led her to become a leader amongst sisters as the "go-to" sister for grant writing. She has mentored four other congregations preparing grant proposals and ASEC alumnae in her country elected her as President of the SLDI/HESA Alumnae Association in Nigeria, a role she held for three years.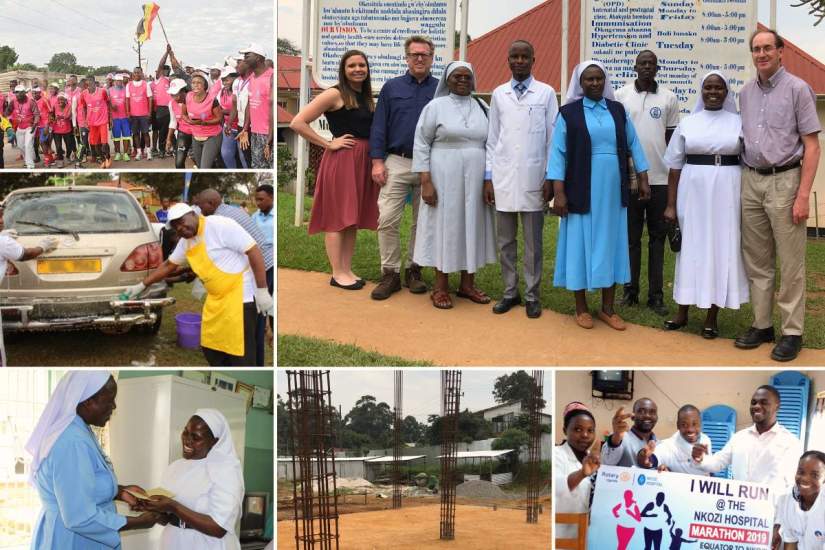 Through HESA, Sr. Harriet Baker, IMHR, was chosen for a scholarship so she could study nursing at St. Francis Hospital Nsambya Training School in Uganda.
Shortly after receiving her degree, Sr. Harriet was promoted to Nursing Director of Nkozi Hospital in Uganda. Sr. Harriet's role as Nursing Director now includes managing responsibilities ranging from professional to administrative to human resources. She ensures 24-hour staffing and supervises 95 healthcare workers.
She has also had success as a leader in her local community. She recently organized a one-day medical camp that served almost 700 people. The program provided check-ups, screenings and treatment to patients who may have otherwise waited for medical treatment.
After the success of the first camp, Sr. Harriet secured funding for on-going medical camps, ensuring the most vulnerable members of the community will be served.
**
ASEC's SLDI and HESA programs are preparing Catholic sisters to be leaders in their congregations and communities. Equipped with skills, knowledge and assurance, these sisters are stepping up to solve the toughest societal challenges.