After receiving her diploma in Nursing (KRCHN), Sr. Esther Wairimu, Little Sisters of St. Francis (LSOSF), began her ministry work with a community based health care program in Kenya. As Program Coordinator, she organized the services and cared for HIV/AIDS patients living in the Nairobi slums. During her time there, Sr. Esther began initiating extra services that were driven by community demands; particularly in the underprivileged slum areas. These services include:
education scholarships for orphans and vulnerable children
support for children living with disabilities
strategic training of community health volunteers
This was all before we met Sr. Esther.
Sr. Esther dreamed of returning to school for her bachelor's degree in nursing. She knew that the medical profession was changing quickly and she needed to keep up with the advances. She also wanted to improve her administration and leadership skills in order to influence positive and sustainable growth in the healthcare industry.
Her superiors approved her request. Unfortunately, the congregation didn't have the means to pay her school fees. In 2013, Sr. Esther received a scholarship to attend Aga Khan University through ASEC's Higher Education for Sisters in Africa (HESA) program, funded by the Conrad N. Hilton Foundation. Sr. Esther was the pilot Nursing student for the HESA program.
"I was the first HESA student to be sponsored for a medical course in the best university in the country. That was my first and blessed step towards my academic journey…" -Sr. Esther
She completed her BSN degree in under three years.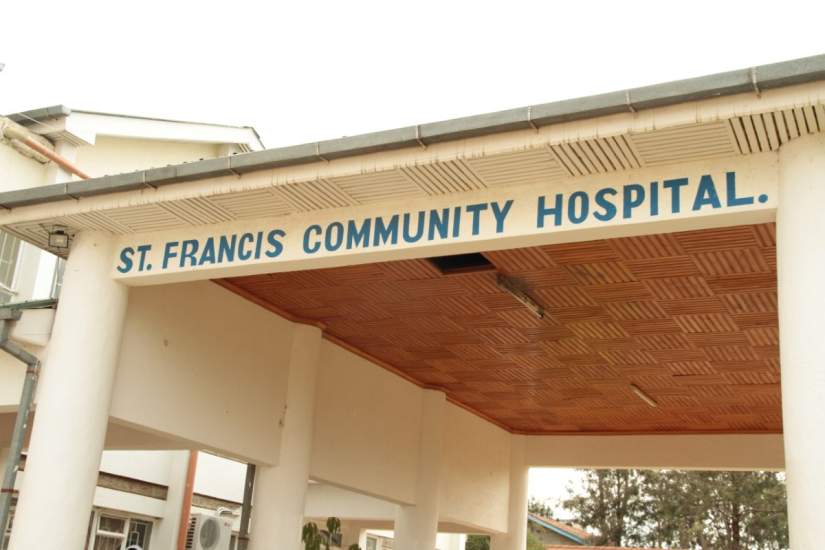 Upon completing her BSN degree, Sr. Esther was named the Assistant CEO of St. Francis Community Hospital, an approved faith-based teaching and referral health facility in Nairobi, Kenya. She then received a promotion to CEO. As person-in-charge, Sr. Esther has accomplished unimaginable success in just one year.
The Kenya Quality Model for Health (KQMH) is the framework that defines healthcare standards within the Kenyan healthcare system. Within 5 months as CEO, Sr. Esther elevated St. Francis from a KQMH Level 3 "General" hospital to a Level 5 "Teaching and Referral" hospital. This has increased the number of patients seeking healthcare at St. Francis by 15%.
Under her leadership, the hospital has also received two accreditations:
ISO 9001:2015 accreditation, Kenyan Bureau of Standards (KEBS)
ISO 15189:2012 accreditation, Kenya National Accreditation Services (KENAS)
In October 2018, St. Francis Hospital hosted the first lady of the Republic of Kenya for the official launching of the "Mother Kevin Lighthouse Wing," a five-story hospital expansion to provide specialized healthcare services to St. Francis patients. The wing will provide services such as ICU, dialysis, pediatrics, physiotherapy and much more.
The wing is also home to four modern surgical theaters that are able to handle highly-specialized surgeries. This new addition has increased surgeries from 30 to 300 each month.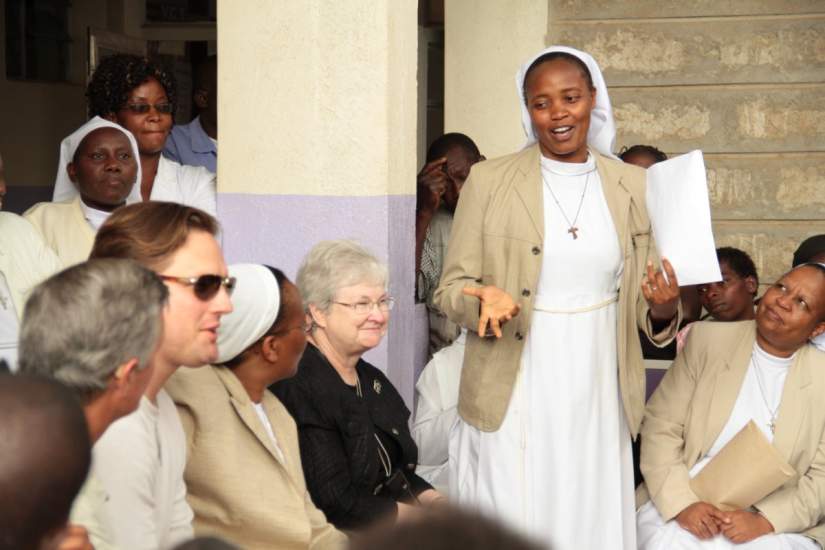 Sr. Esther is focused on ensuring that proper systems, processes and structures are put into place so that the hospital can continue to grow. She's established new departments, positions and better organizational structure in the hospital. She's added an Advisory Board, Hospital Management Team (HMT), Superintendent, Marketing Department and a Human Resources Department. She's also formed local partnerships that provide her staff with continuing education opportunities.
But Sr. Esther did not stop there.
Through the HESA program, she is now pursuing her Masters Degree in Business Administration - Healthcare Management (MBA-HCM) at Strathmore Business School in Nairobi. Pursuing her graduate degree was highly influenced by her interest in the professional management of healthcare institutions. She hopes that her studies will help St. Francis Hospital to attract and increase partnerships, accelerate growth and achieve their future aspirations. She adds,
"On my own behalf and that of the Little sisters of St Francis, We are forever grateful to HESA Program for the real life transformation that we have witnessed and experienced within a very short time (one year of out of school work) because we work with the confidence of the skills acquired, we are not taken advantage of by our competitors, because of good and quality education…our contribution and ideas are listened and considered at different policy levels hence making a positive and professional contribution in our different apostolates. Asante sana HESA Program." -Sr. Esther
Read more about Sr. Esther's journey, in her own words: HESA Alumni Documentary