The people of Kenya have experienced many water shortages and crises. In fact, about 40% of Kenyans still lack access to basic potable water services. Kenya has the third largest number of people who drink from contaminated sources in all of sub-Saharan Africa.
Sr. Esther Waithera Wangari, a Little Sister of St. Francis (LSOSF) in Kenya, experienced water shortages firsthand. The need for a solution became clear to her several years ago, when Nairobi's water department restricted water access to 3 days/week. At the time, Sr. Esther was working in a compound where her congregation offers services for the community. With no water, the sisters' hospital, schools and refugee skills training programs could not run.
That's when the Little Sisters decided to act.
First, they tried to drill a well to provide water to the community. But, very high levels of fluoride contaminated the well water. It was clear they would need an innovative solution to this problem.
Sr. Esther and her congregation approached the Kenya Integrated Water, Sanitations, & Hygiene project (KIWASH). The sisters hoped KIWASH could assist them in reducing the fluoride levels in the well.
The Dow ​Chemical Company (Dow), who developed an innovative nanotechnology purification system, was next brought into the discussion.
Sr. Esther played an integral role in creating partnerships with KIWASH, USAID, Dow and several other key players like Water Is Life Kenya. She also helped to gather volunteers and secure funding for the project.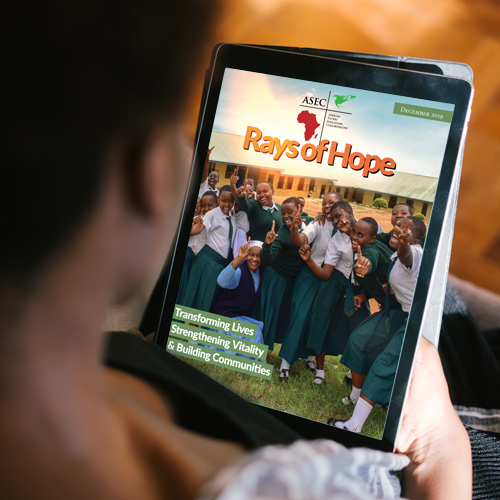 Read Rays of Hope
Learn more about Catholic Sisters transforming poor, rural communities across Africa in our FREE Rays of Hope ebook.
Read It Now »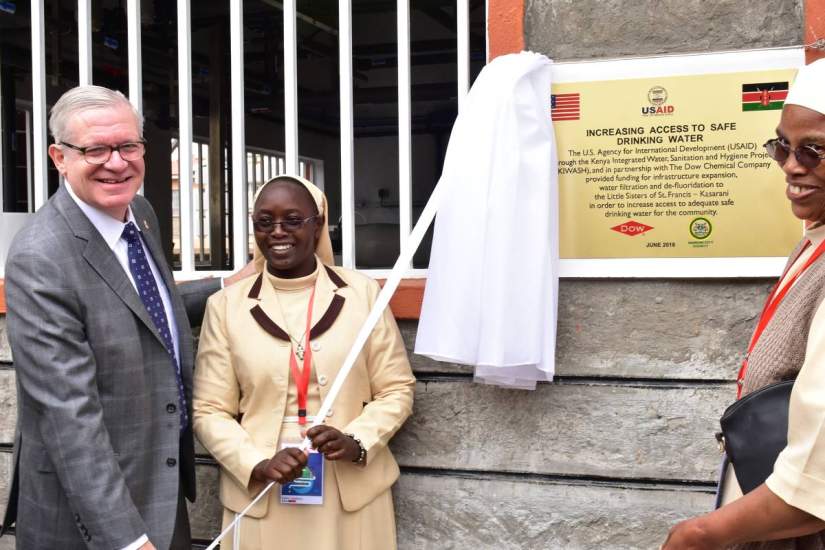 The reward? An energy-efficient, high-recovery FILMTEC™ Reverse Osmosis filtration system that removes fluoride from the community's drinking water. Now, the St. Francis Community Hospital, schools and other congregational programs have clean and safe vended drinking water.
But, the impact doesn't stop there. This clean water project reaches beyond those served in the compound, far into the community.
An article from The Water Network attests:
"Projected to ​2021, the ​community ​system will ​meet all the ​water supply ​needs within ​the private ​LSOSF-K ​community and ​the projected ​demand of over ​7,000 people ​that KIWASH ​consider within a 15 minute round-trip ​walk to water ​vending ​locations. Unlike other ​local well-​water supply, ​this vended will meet ​potable ​drinking water ​standards."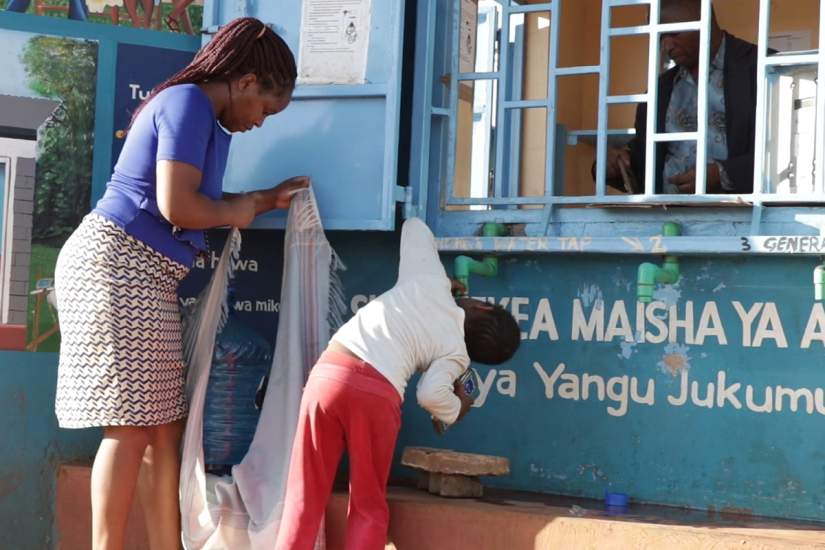 The project is the first to use this type of nanotechnology system in Africa. Now, it serves as a benchmark for others who want to implement this new technology.
Sr. Esther took on the important role as Project Manager, where she continues to identify ways to improve sustainability and accessibility of the water plant.
She also secured funds to install automatic water dispensers, offering a hygienic way to access the clean water at any time of day. She also secured about half of the funding to install solar panels as a source of energy. She's still working to fund the remaining cost of the project, stating,
"I...advocate to use green energy in the Water Plant since it consumes a lot of energy thus making cost of maintenance very high and thus there is risk of not being sustainable."
An alumna of ASEC's Sisters Leadership Development Initiative (SLDI) program, Sr. Esther has accomplished a great deal since her time in the program. Her leadership and networking skills that have made her invaluable to the success of this project. She says her ministry benefits from the knowledge and skills she gained from SLDI,
"Since completion of SLDI in 2015, I have been in positions of Management and decision making. I also have chances to do grant writing and reporting. I have done strategic plans and budgeting. All in all, I can say I have applied my knowledge in many fields in the course of my ministry. The greatest was establishing the Water Project and it became one of the most successful projects in Africa and to this day, it is used as a benchmarking area by many people who want to learn about water issues. The Project was officially commissioned by His Excellency from Washington DC. It was a great honor."