Can you recall the last time you were hungry or tired while trying to complete a task? Those biological cues can be very disruptive and distracting, whether that be at work, while cooking or driving, or simply reading an article. Until these basic needs are attended to, it's difficult to complete the task at hand.
This is perhaps even more true for school-age children with developing minds and bodies. Meeting their physical and psychological needs is especially critical in child development, which has in recent years led educators to recognize the benefits of using a wider, more inclusive method of education.
"Holistic education is a comprehensive approach to teaching where educators seek to address the emotional, social, ethical, and academic needs of students in an integrated learning format… The goal of holistic education is to cultivate a developing child's physical, emotional, moral, psychological, and spiritual attributes."
The benefits of holistic education include:
Improved academic achievement
Enhanced metal and emotional well-being
Increased problem-solving ability
Reduced impact of inequities
When taking a holistic approach to education, educators utilize a variety of techniques like experiential and self-guided learning and interdisciplinary lessons to impart life-skills. Aside from learning to care for themselves and even help them get a job or generate income, students gain the critical-thinking and real-world problem-solving skills to improve decision making, form relationships, gain confidence and resist peer pressure. This comprehensive education provides students and their families the ability to break the cycle of extreme poverty.
While the benefits of a holistic education apply to child development and education world-wide, Catholic sisters have witnessed first-hand the positive impact of educating the whole child in Kenya. Through ASEC's Sisters Leadership Development Initiative (SLDI) and Higher Education for Sisters in Africa (HESA) programs, Catholic sisters are now using their own education and training to meet both the basic and educational needs of students, which in turn initiates positive change throughout their communities. Three such sisters who graduated from ASEC programs have secured funds for projects to address the holistic education of Kenyan students.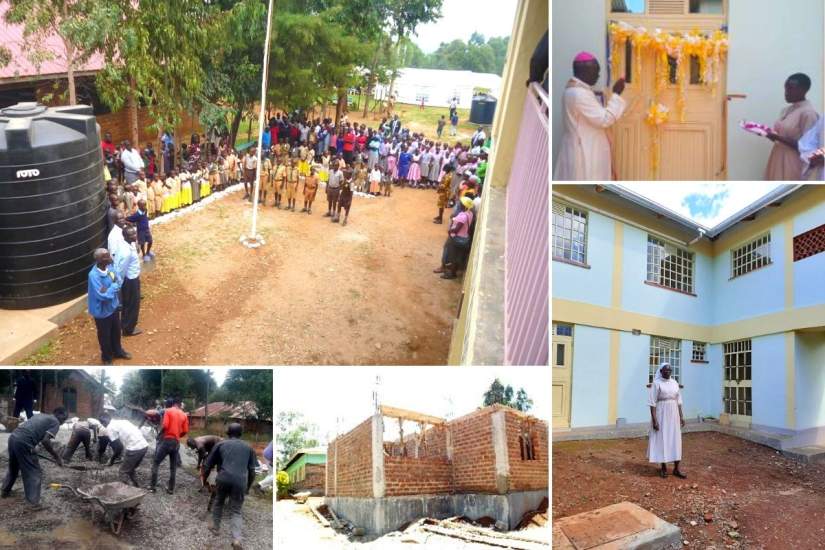 Sr. Josephine Mary Phillip Awino, FSJ, graduated from ASEC's SLDI program in December 2019. Through the program, which provides leadership and technology training to Catholic sisters in Africa, she learned budgeting, bookkeeping and grant writing. She is now school administrator and project coordinator at St. Peter Claver Integrated Education Complex, which serves impoverished or disabled students in the Wikoteng and Asumbi areas of Kenya.
With the skills she gained through SLDI's finance track, Sr. Josephine was able to secure funds to construct a kitchen, dining hall and dormitory at the complex. In addition to meeting the basic needs of food, shelter and safety for hundreds of students, the funding has also enabled expanding the library space and provided travel accommodations for Kenya's rainy season.
Sr. Gisele Ndekezi Umurerwa, SDB, who is currently Provincial Superior of her congregation, graduated from SLDI's administration track. She created, obtained funding for and executed a three-year plan to offer micro-credit loans to families of at-risk youth to develop sustainable businesses.
The micro-loans help better provide financially for families in the short and long-term, including covering children's school fees, while also creating a sense of belonging and female empowerment. The project is expected to serve over 300 individuals and will help families break out of poverty and become financially independent.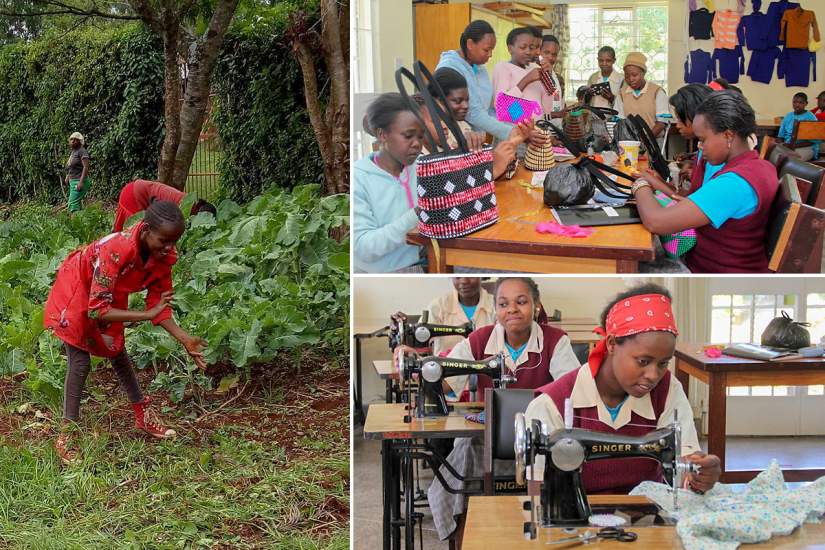 Through ASEC's HESA program, which provides opportunities for Catholic women religious in African countries to access undergraduate and master's level education, Sr. Anne Kamene Musyoka, ASN, graduated with first class honors from Catholic University of Eastern Africa. She now serves as Director of Cheshire Home for Girls in Lumuru, Kenya, which provides residential and training programs for girls with varying mental and physical disabilities.
Sr. Anne has created a program to teach the girls social skills, agriculture skills, meal preparation, sewing and beadwork. The Home also offers counseling and other mental health services, especially for girls who have experienced sexual abuse. Sr. Anne has been able to use her critical thinking and creativity to help Cheshire Home serve over 900 primary school students.
Despite many great efforts, Kenya is still facing an educational crisis. These three sisters were able to execute successful changes by using holistic education to meet a wide range of physical and psychological needs of students. Not only have they addressed basic needs like shelter, safety, food and water, but they have also reduced poverty, provided counseling and healing, as well as a sense of belonging for students and their families.
By using their own education and training to initiate positive changes in these areas, these sisters are providing a better education and quality of life among Kenyans for years to come.