Although the national poverty rate in Kenya dropped about 10% over the past decade (2005/6-2015/16), the number of people living in urban slum areas increased from 1.5 million in 1990 to 6.4 million in 2014.1 Many families of lower socioeconomic status are still in need of resources and opportunities to overcome the structural barriers of urban poverty.
Sr. Gisele Ndekezi Umurerwa and Sr. Lucy Wegoki are both members of the congregation Salesian Sisters of St. John Bosco (SDB). They are always looking for ways to meet the needs of very poor families living in the slums of Dagoretti and Kibera, Kenya, where the Sisters serve.
So, when the two women were given the opportunity to participate in ASEC's Sisters Leadership Development Initiative (SLDI) program, they were very excited. ASEC's SLDI program is tailored to meet the specific needs of Catholic nuns in Africa so that they can improve their service to the poor. Sisters who attend SLDI workshops learn technology, leadership and grant-writing skills via one month workshops over a three-year period. Sisters can choose from two SLDI program tracks; Administration and Finance.
Sr. Gisele graduated from ASEC's SLDI program (Administration track) in 2018. In her role as Provincial Superior, she approves congregational projects and supports the congregation's Development office.
Sr. Lucy is the Executive Director of the Salesian Sisters' Development Office. Sr. Gisele appointed Sr. Lucy to this rule upon her graduating from ASEC's SLDI program (Finance track) in 2018. Sr. Gisele said that the SLDI program helps Sr. Lucy to work confidently in her role.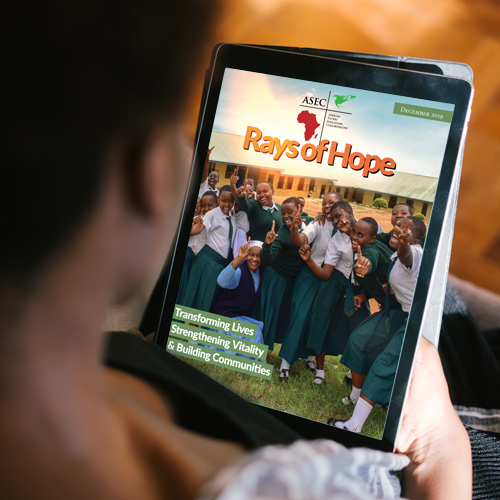 Read Rays of Hope
Learn more about Catholic Sisters transforming poor, rural communities across Africa in our FREE Rays of Hope ebook.
Read It Now »
Sr. Gisele and Sr. Lucy developed a holistic strategy to empower families of children at risk. Microloans are a part of their strategy because they have been proven to reduce poverty in developing countries.2
A microloan, by definition, is a small sum of money lent to a new business at low interest. In his research, Quanda Zhang, a Research Fellow in the Department of Economics at Deakin University, found that microfinance is an effective tool for reducing poverty in most emerging and developing countries, like the urban slums of Kenya where the Salesian Sisters serve. This is because microloans enable the poor to engage in self-employment and income-generating activities. This can help a person living in poverty become financially independent and better able to break out of poverty.
Using the skills they learned in ASEC's SLDI program, the Sisters planned their 3-year microloan project. And, together with an external grant writer, secured funding for their project, allowing them to:
provide Kenyan women living in poverty with microloans for their the families
strengthen the congregation's formation and empowerment efforts
cover children's school fees
pay rent at sites where families can start small businesses
The project is expected to serve 300 individuals over the three-year period, scaling up from 50 people in the first year to 150 in the third year. Sr. Gisele commented:
"This project is very important because it meets the needs of many families very poor and living in the slums of Dagoretti and Kibera. We have passion for this work because our charism is the integral education for young people mostly the poor ones and vulnerable. We found [it] necessary to educate the needy, to journey with the parents empowering them and helping them to be protagonists of the education of their children and encouraging them to reach self sustainability."
Both Sisters attest that the skills they learned in ASEC's SLDI program have been invaluable to their ministry work. Sr. Giselle adds,
"...the SLDI programs are helping us a lot to improve in our ministries and to serve people with confidence, many changes have happened from when we had chance to attend the course of Administration and Finance in ASEC. We are very grateful and happy to improve in our service and to improve lives of the people that we are serving in our various missions."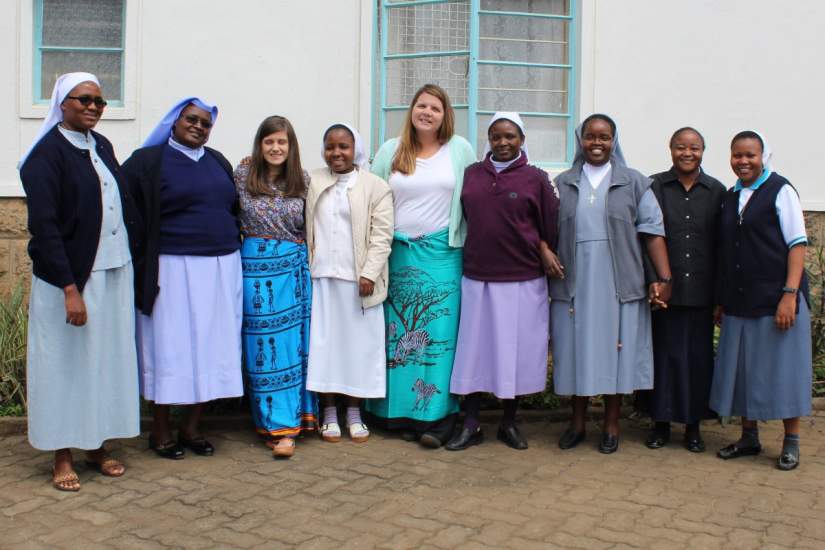 References
UN-Habitat Slum Almanac 2015/2016 (PDF).
Zhang, Q. (2017). Does microfinance reduce poverty? Some international evidence. The BE Journal of Macroeconomics, 17(2).