In areas of poverty in Northern Uganda, it is difficult for parents and guardians to afford a quality education for their children.
This issue causes low enrollment in girls' schools and for many of them to drop out over time.
Without a quality education, girls are not taught the skills they need to become self-sustaining or transformative members of their society.
Sr. Petronilla Kyomugisha is changing that.
Sr. Petronilla is an SLDI and HESA Alumna who is transforming girls' education in the Lira Diocese of Northern Uganda. As a missionary sister of Mary Mother of the Church, she is providing quality and holistic education to girls.
After completing ASEC's Sister's Leadership Development Initiative (SLDI) Administration training in 2012, she went on to obtain a Bachelor's Degree in Education through ASEC's Higher Education for Sisters in Africa (HESA) program. She graduated in October 2015 and was immediately assigned as head teacher of the Mary Mother of the Church's founded school: Asili Girls' Vocational Senior Secondary School.
There, Sr. Petronilla used her leadership skills learned in SLDI and HESA to increase enrollment from 27 students to 63 students.
With this increase in students, the class numbers still remain small to enable close relationships with teachers and instructors.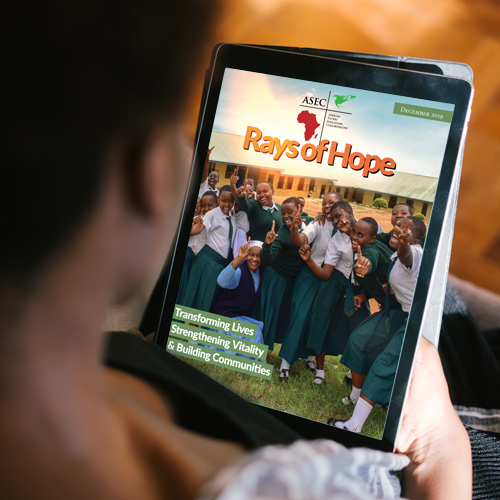 Read Rays of Hope
Learn more about Catholic Sisters transforming poor, rural communities across Africa in our FREE Rays of Hope ebook.
Read It Now »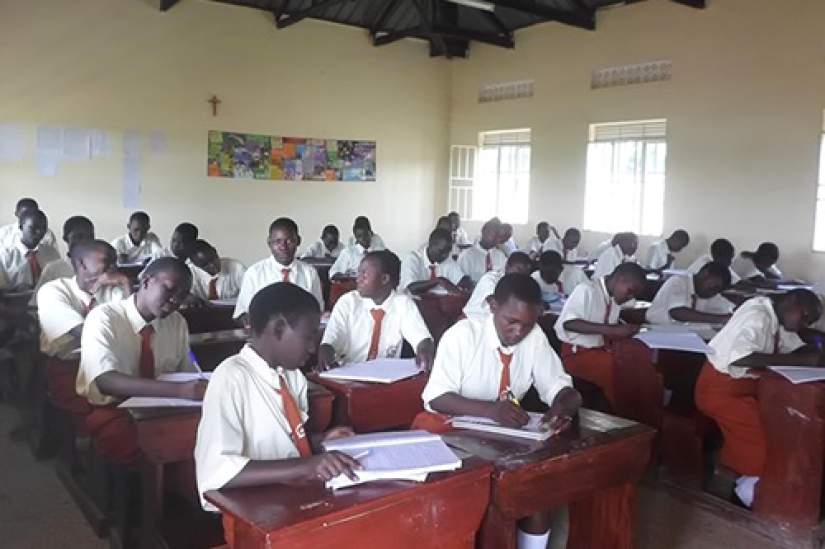 At Asili Girls' Vocational Senior Secondary School, subjects of study include: Art and Design, Literature in English, and Guidance and Counseling. In the future, administrators hope to add subjects in Domestic Science, Technical Drawing, Tailoring and Computer Science.
The students also have demonstration gardens where they learn farming and take care of several crops such as maize, sweet potatoes, cabbages and eggplants.
By promoting academic excellence and guidance, this school helps the girls to make a difference in their society by pushing them to achieve now and in their future careers.
Sr. Petronilla is empowering and educating young girls using what she has learned in ASEC.
"I am very grateful to ASEC which empowered me through SLDI and HESA Programs to be able to carry out this noble task amidst many challenges. I owe them credit for all that they did for me and for my Institute."