Where We Work
ASEC serves the following African countries:
Cameroon | Ghana | Kenya | Lesotho | Malawi | Nigeria | South Sudan | Tanzania | Uganda | Zambia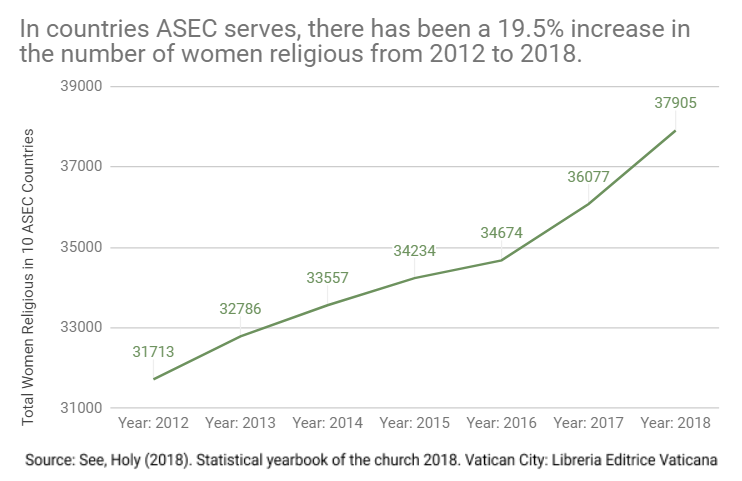 We serve 10 African countries
Across the world, Catholic Sisters (often referred to as nuns) called to the vocation of religious life dedicate their work to the greater good, in service of God. Through their apostolates, or ministries, Sisters address an array of urgent human development needs.
Fortunately for communities in Africa, the Sisterhood is growing; between 2005 and 2015, the number of Catholic Sisters in Africa increased by 22%1. Between 2012 and 2017, all ten countries ASEC serves saw increases in the number of Catholic Sisters, with the largest increases in South Sudan, Kenya and Cameroon.
Unfortunately, in the 10 African countries ASEC serves, 80% of Sisters lack higher education credentials and access to the training they need to effectively carry out their service work. That's why ASEC facilitates access to education for Catholic Sisters in Africa through our programs.
ASEC is headquartered in Scranton, Pennsylvania, USA. To date, we have served approximately 5,300 Catholic Sisters in Africa. But, because the Sisterhood is growing, we still need your help; get involved today!
1See, Holy (2017). Statistical yearbook of the church 2017. Vatican City: Liberia Editrice Vaticana.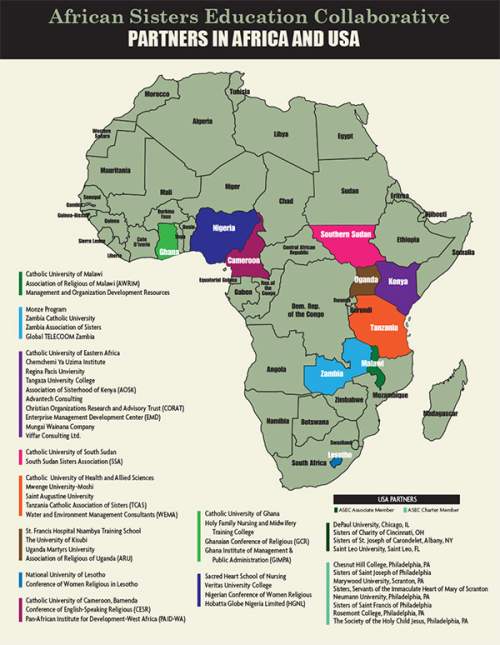 Partners in USA and Africa (PDF)