At first glance, the African economy appears to have improved dramatically in recent years. "Africa is the world's second-fastest-growing region. Poverty is falling, and around 90 million of its households have joined the world's consuming classes- an increase of 31 million in just over a decade." And yet, despite having one of the world's lowest unemployment rates at less than 3%, more than 1/3 of Africans are still living in poverty.
With a projected population growth of close to 70% between 2015 and 2035, the real challenge facing Africa is not just creating jobs, but to create better jobs that will be able to support this growth long-term and allow more of the population to break out of poverty (p xiv).Too many Africans who are considered "employed" are working hard and yet not earning enough to support a decent quality of life. A recent report from the African Development Bank suggests this growth needs to come from local communities where business owners can employ people and build the economy from within.
"The main focus is really economic transformation, and allowing the private sector to emerge, to grow, provide for citizens to create their own jobs, be very good entrepreneurs, and improve infrastructure," said Dr Abebe Shimeles, one of the report's authors. A business that starts small can grow and create more and more quality jobs.
One group doing this successfully and yet may be surprising? Catholic nuns. The programs of the African Sisters Education Collaborative (ASEC) facilitate access to education and training for sisters in Africa. In turn, projects initiated by ASEC alumni sisters have created 3,800+ jobs in under-served, rural African communities. The businesses founded and run by these entrepreneurial and educated sisters have generated jobs that reduce poverty right in their own communities.
Decent work and economic growth mean reduction of poverty in Ghana
Sr. Stephany Ayomah, SMI, SLDI Alumna (2009), Project Directors Track
Serving rural Ordorme, Northern Ghana

100 Women's Group Members
455-700 (Rainy) 105-180 (Dry) in Health Clinic

Project Areas

Economic Empowerment for Women
Reducing Malnutrition
Livelihoods for Youth
Sr. Stephany Ayomah, a Sister of Mary Immaculate (SMI), is improving nutrition, reducing poverty and creating jobs in her local community through multiple human development projects focused on economic empowerment, gender equality and healthcare. A graduate of ASEC's Sisters Leadership Development Initiative (SLDI) program, which provides leadership and technology training, Sr. Stephany works in the rural area of Ordorme in the Nanumba North district of Ghana, an area that is overlooked by government assistance and non-governmental organizations (NGOs).
Poverty rates are high and the diet is poor in Ordome, but Sr. Stephany has committed to improving the lives of her neighbors through the Ordorme Rural Women's Empowerment Project. The project began with meetings under a mango tree and has since grown to a 200-capacity meeting hall funded through a grant secured by Sr. Stephany. Through the group, local women can learn a variety of income-generating skills like soap-making and farming.
Sr. Stephany also acquired grant money to construct a building and purchase an oven for the Ordome Bakery, which not only serves as a source of income for her congregation, but also provides jobs for the youth, who use their earnings to further their education
Now, Sr. Stephany has plans for a nutritional unit at the clinic which will serve severely malnourished mothers and children and also create more jobs in her community.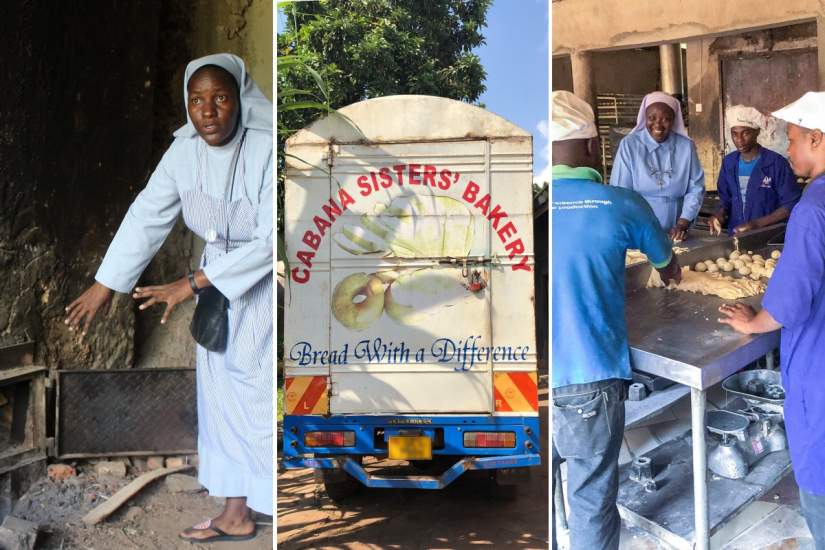 The Importance of Education in Employment in Uganda
Sr. Maria Teopista Namigga, IHMR, HESA (2016) & SLDI (2013) Alumna, Leadership And Resource Management
Serving as Director of Cabana Bakery in

Gogonya, Uganda

Manages 30 employees
Bakery produces 70-80 loaves of bread per day for the local community.

Project Areas

Livelihoods for Youth

Reducing Malnutrition
Another sister-led bakery is providing much-need jobs and economic support in Uganda. Cabana Sisters' Bread Bakery, run by the Immaculate Heart of Mary Reparatrix (IHMR) sisters is managed by Sr. Maria Teopista Namigga, IHMR, a participant in two of ASEC's programs; SLDI and the Higher Education for Sisters in Africa (HESA) program. The HESA program offers sisters opportunities to study for their diploma, undergraduate and masters degrees in Africa or online in the USA in fields relevant to their ministries. Through HESA, Sr. Teopista attended Tangaza University to pursue a diploma in Leadership and Resource Management.
Her education has provided her with the ability to create jobs for her community and effectively manage a staff of 30 employees, many of whom are orphans and school dropouts who need to support themselves. The staff of Cabana Sisters' Bread Bakery bakes about 70-80 loaves of bread per day for the local community. About half of the daily bread feeds children at local schools.
Sr. Teopista's management skills have allowed the bakery to profitably run on its own and provide additional income for her congregation. Just as importantly, the bakery serves as the local technical school's training ground, where students can get practical on-the-job experience. She also has savings put aside to pay some of the school tuition for her employees, which encourages them to stay and work hard.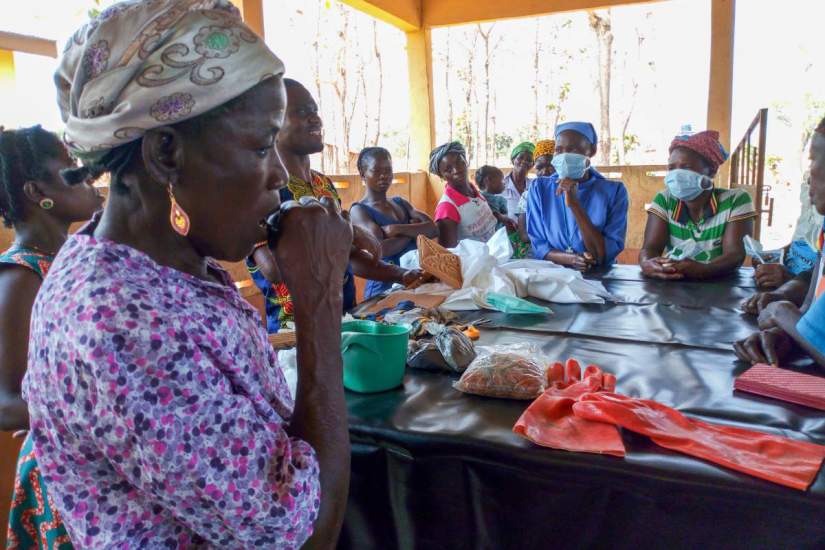 Evan Small Job Opportunities Mean Big Impact in Nigeria
Sr. Justina Ijeoma Elom, SJGS, SLDI Alumna (2009), Project Directors Track
Established a St. Helen's Sewing Center to employ the poor in
Project Areas

Livelihoods for the Poor
Reducing Poverty
Economic Empowerment
While the St. Helen's Sewing Centre in Nigeria only employs eight people, they have already doubled their initial employment. Sr. Justina Ijeoma Elom, a member of the Sisters of Jesus the Good Shepherd (SJGS) and an SLDI alumna, established the center specifically to employ the poor in her area. She says,
"With the budgeting skills I acquired in SLDI program, I was able to monitor and use our resources very judiciously. Other skills that helped me include leadership, facilitation, team building and personality type and need assessment." She adds, "I should mention that I don't know how to sew!"
With their profits, the Center has been able to purchase additional equipment and establish savings accounts for employees to plan for the future. Personal successes of employees of the center range from paying off medical debts, to completing home improvements and reenrolling their children in school.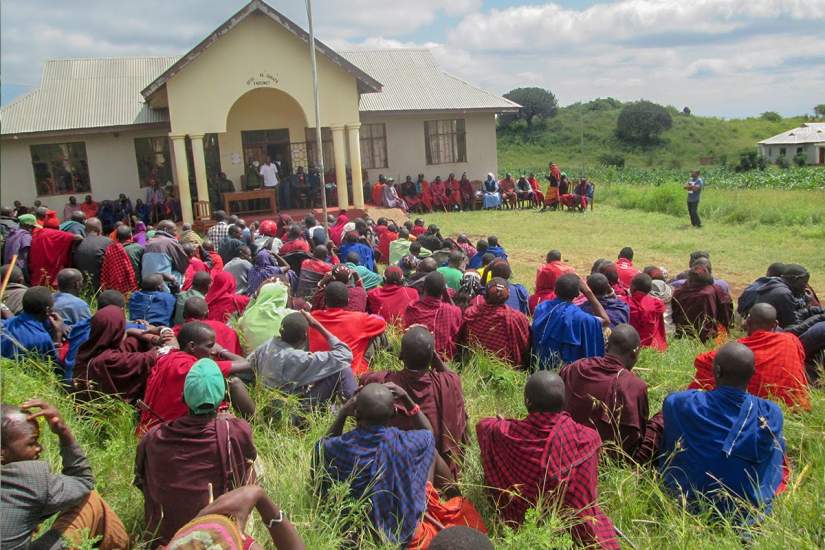 Boosting Job Creation in Tanzania Through Education and Infrastructure
Sr. Benedicta Anslem, ESM, SLDI Alumna (2009), Project Directors Track
Serving rural areas across Tanzania

300 women via a home management seminar
4,000 with solar pumping water station
600 children with classroom construction

Project Areas

Infrastructure Development
Economic Empowerment for Women
Clean Water
Quality Education
Evangelization
SLDI program participant Sr. Benedicta Anslem and her congregation, the Evangelizing Sisters of Mary (ESM) are also boosting employment. After graduating from SLDI, Sr. Benedicta used her newly acquired administration and project management skills to take on major projects to improve infrastructure in Tanzania. Within a year, her congregation:
Hosted a seminar that employed 21 people and educated 300 women on home management and self-reliance skills.
Built a solar pumping water station that employed 30 people and continues to serve close to 4,000 people.
Constructed three classrooms, which employed 24 people and has educated 600 children.
Not only did these projects provide immediate construction jobs, but once completed, the projects have continued to provide meaningful employment to dozens of people across Tanzania.
ASEC program participants have applied their education and skills to creating and sustaining jobs. SLDI and HESA alumni projects have created thousands of jobs in under-served rural African communities. Your support provides education to these Catholic sisters, who are building the economy from within their own communities by providing quality employment, one job at a time.