What does it mean to build hope in Africa, a continent plagued with poverty, chronic hunger, disease and violence?
For an ASEC alumna, it means putting the skills she's learned into action by improving infrastructure in Africa... one brick at a time.
Sisters graduating from ASEC's Sisters Leadership Development Initiative (SLDI) program are learning grant writing, basic technology, administration, finance and leadership skills that are improving their ministry work and service delivery. It's evident that education is advancing their efforts as they work towards achieving United Nation's Sustainable Development Goal 9 (SDG 9): Industry, Innovation and Infrastructure.
What's amazing, though, is the uncanny ability for Catholic Sisters to address infrastructure in Africa in the most hopeful and uplifting ways. They are keeping children safe. They are creating more jobs. They are improving literacy rates. They are advocating for equality. They are exploring sustainable energy sources.
These Sisters aren't 'just' building infrastructure in Africa. They are building hope in communities where hope does not exist.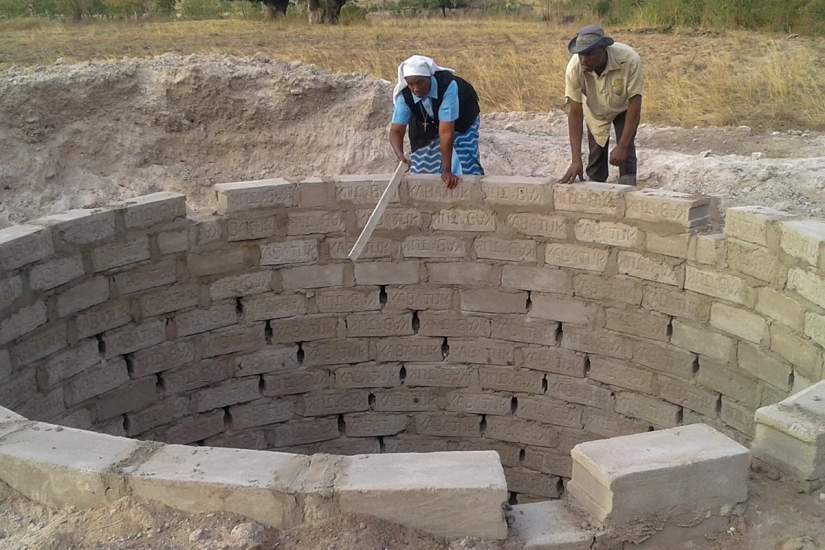 One example is Sr. Benedicta Anslem, Evangelizing Sisters of Mary (ESM), who gets her congregation's projects off the ground… literally. With leaky roofs and cracked floors, it's common for structures in Tanzania to collapse, causing injury and leaving residents without basic necessities. Sr. Benedicta is using skills learned in ASEC's programs to make significant upgrades to infrastructure in rural Tanzania. She's secured funding for several building projects, including a school, a chapel and even a solar pumping water station. It's not uncommon to find her on site, tool in hand, participating in the actual construction.
In the war-torn country South Sudan, however, infrastructure concerns are secondary to rebuilding the lives of people affected by the country's violence. Using spirituality as a means to build hope in the midst of trauma and war, Sr. Mary Faida, Sisters of the Sacred Heart (SHS), mends broken lives while rebuilding the country's broken infrastructure.
Most people would leave the country, if given the opportunity. But Sr. Mary stays. She says that walking out and leaving those who have nowhere else to call home is not an option. Instead, she's using the skills she learned in ASEC's SLDI program to build hope for South Sudan. She's secured funding for several projects, ranging from medical care for civil war victims to trauma-informed formation to repairing her congregation's solar power system.
"All the proposals I wrote were after the ASEC/SLDI training. I had no idea about the proposal writing or fund raising before. I'm really very grateful for the knowledge I have acquired."
In the midst of human suffering, Sr. Mary teaches us the power of education, spirituality and resilience in action.
In Ordorme, a rural community in the Nanumba North district of Ghana, people are fighting a different kind of war; a war against malnutrition and food insecurity. Poverty is so extreme, it's caused stunted growth in nearly 33% of people who live there. But ASEC alumna, Sr. Stephany Ayomah, Sisters of Mary Immaculate (SMI), is leading the fight. Many would argue that her presence in Ordorme is not only helpful; it's absolutely vital. Through grant-writing, community outreach, relationship building and leadership skills she learned in SLDI, she's building hope in this once hopeless, forgotten community.
Sr. Stephany first saw an opportunity to help the community with her bakery project. Through multiple grants, she was able to construct the bakery building and purchase the new baking machine/oven. She knew that the bakery would create jobs for the young people in Ordorme, who needed the money to further their education. The bakery also gives the impoverished community a healthy place to eat. Every day, Sr. Stephany continues to build hope in Ordorme through multiple community projects focusing on gender equality, economic empowerment, quality healthcare and reducing poverty and hunger.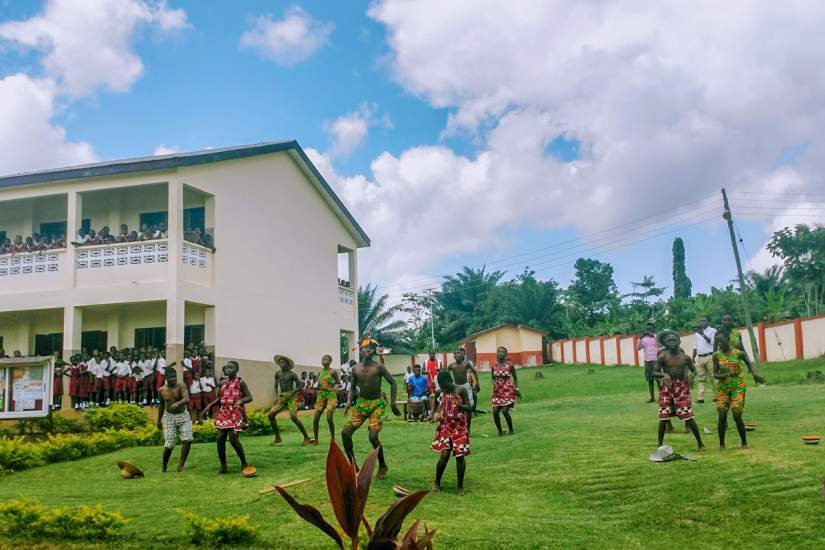 While Northern Ghana is struggling with food insecurity, some areas in Southern Ghana have a different battle on their hands. In the Ashanti Region of Southern Ghana, Sr. Irene Christine Oparku, Society of Infant Jesus (SIJ), is solving infrastructure problems related to the safety of their youth. As Headmistress of Infant Jesus Preparatory School in Kumasi, students are her number one priority. Sr. Irene used the skills from her ASEC education to construct a wall around the school and install solar power street lamps in the surrounding community. She is building hope by improving infrastructure, safety and security of school children.
It's widely known that children hold a special place in the hands and hearts of Catholic Sisters, and SLDI alumnae Sr. Mary Mwangi and Sr. Immaculata Njoku are no exceptions.
Sr. Mary Mwangi, Missionary Sisters of Mary Immaculate (MSMI), is building hope for young girls in a big way. She raised funding to build a classroom at Bishop Perlo Girls School in Muranga County, Kenya (north of Nairobi). The school educates girls rescued from female genital mutilation (FGM) and early forced marriages.
In Kubwa, Nigeria, Sr. Immaculata Njoku, Eucharistic Heart of Jesus (EHJ), knows the importance of a quality education. Unfortunately, due to the large population and lack of educational funding, the literacy rate in Nigeria is only 60%. But Sr. Immaculata doesn't want this to be a reality for student's of EHJ's Nursery and Primary School in the Kubwa District of central Nigeria. She's improved infrastructure at the school by building a library and science laboratory. Now, over 3,000 pupils and staff are benefiting from her efforts.
ASEC alumnae are building resilient infrastructure, promoting inclusive and sustainable industrialization and fostering innovation in an effort to achieve SDG 9. But, there are so many religious Sisters that still need education and skills to carry out their important mission work. You can help a Sister to rebuild Africa, one brick at a time, by donating to her ASEC-sponsored education today.