One of the most consistent factors in life is our ability to access reading material. It's so common we don't even think about it. We can go to the grocery store and pick up a magazine. We can go to a bookstore to buy a novel. We can buy a book with one click of an e-reader. We can spend time with our children in the local library. But what if we couldn't?
This is often the case in Nigeria due to its large population and lack of funding for education. According to the World Factbook, the Nigeria literacy rate is around 60% (2015). This means over 75 million people are illiterate. Sr. Immaculata Njoku, Sisters of the Eucharistic Heart of Jesus (EHJ) is working to help close this gap and improve literacy rates across Nigeria.
When Sr. Immaculata began ASEC's Sisters Leadership Development Initiative (SLDI) program in 2007 she became surrounded by the luxury of being able to pick up reading material at her leisure. However, she understood how fortunate she was to have this opportunity when so many people, especially children in Nigeria, do not. That's when Sr. Immaculata devised a plan to give back to her community.
Sr. Immaculata understood that there was most likely a correlation between literacy rates and lack of access to reading materials in Nigeria. So, when she graduated from the program in 2009, she went to work with a goal to spread reading across Nigeria.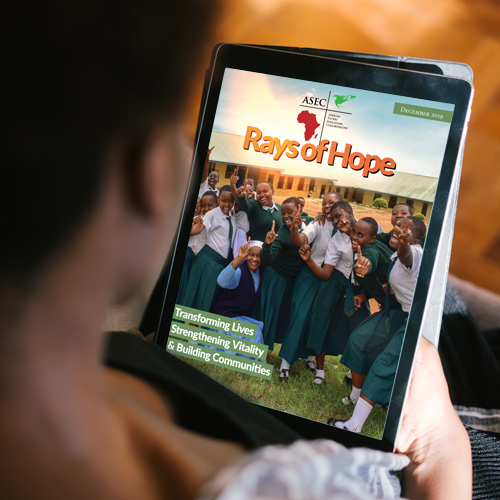 Read Rays of Hope
Learn more about Catholic Sisters transforming poor, rural communities across Africa in our FREE Rays of Hope ebook.
Read It Now »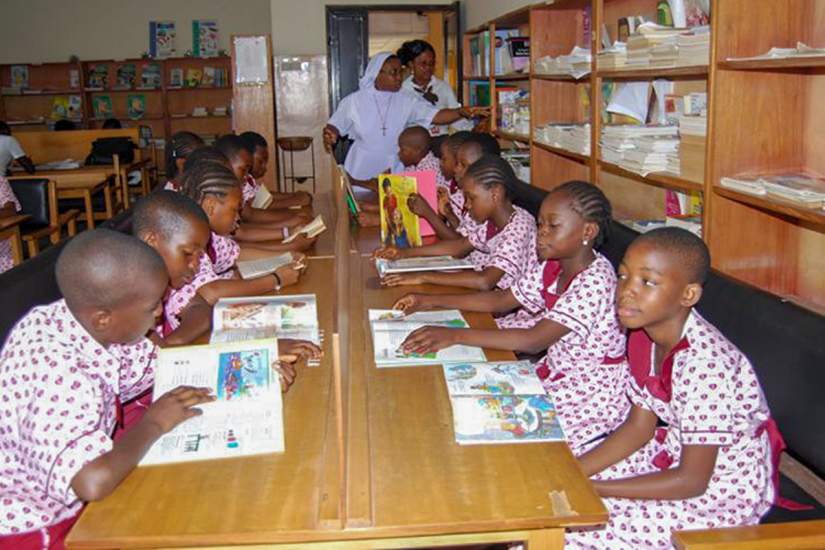 Sr. Immaculata helped to build a library for the students at Eucharistic Heart of Jesus Nursery and Primary School. To acquire funding for the school, Sr. Immaculata used her newfound management skills to help the Parents Teacher Association gather the funds to get the project of the ground. She says,
"...I consider myself lucky because only three schools in our area benefited from this initiative. I attribute the success to get funding from the skills I gained in SLDI training … I am happy our children have reading materials."
Thanks to Sr. Immaculata, the library is filled with learning materials and serves over 3,000 students and staff. But this library is more than just a building, its a symbol of hope. The library encourages all who enter to experience the power of literacy, knowledge and education.
To this day, the school and the Association continue their efforts to maintain the schools library as they continue to upgrade it. Sr. Immaculata has also been there along the way to ensure that each EHJ student has the ability to get a book in their hand.