The explosion of the population combined with climate change caused a major water scarcity problem in Kumasi, Ghana. Lack of good drinking water is one of the leading problems affecting people in the community. Most of the drinking water was coming from untreated water sources, often containing tiny disease-carrying worms and bacteria. Water contamination leaves many people at risk for life-threatening illness such as typhoid, malaria, diarrhea, cholera and malnutrition. Most of the diseases that stem from unclean water are completely preventable if people have safe, clean drinking water.
The issue of water scarcity prevents many young children, especially girls, from attending school and receiving their education. Young girls spend a great amount of time looking for water, decreasing the amount of time available for their education.They are expected not only to help their mothers in water retrieval, but to also help with the demands of household chores, which are made more time-intensive because of a lack of readily available water.
In Ghana, the women within the household are burdened by scarcity of clean drinking water. Women are seen as the collectors, managers and guardians of water. Because of traditional gender roles, women spend most of their time each day collecting water to use for household chores, cooking and drinking. Their daily role in clean water retrieval often means carrying the typical jerry can, which can weigh over 40 pounds when full. Carrying heavy loads of water over long distances does not come without consequences like skeletal damage, back and joint pain, physical strain and increased stress.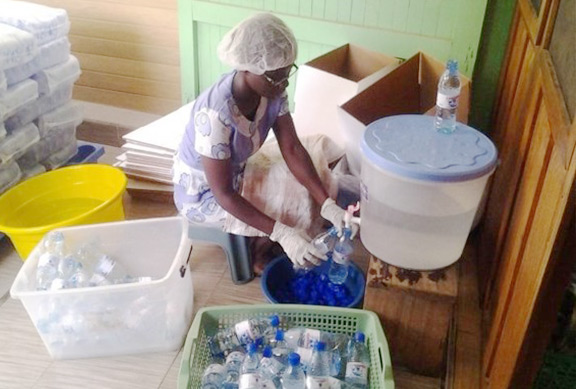 When cholera broke out last year in Ghana, many of the school children and their households were affected. The Sisters of St. Louis realized that one way of helping to curb the spread of cholera was to offer clean drinking water. With the knowledge and skills Sr. Mary Lucy attained through ASEC's SLDI program, she was able to help her congregation secure $30,000 in grants to initiate the project. And so, the Louisville Filtered Water Project came to be.
The skills Sr. Mary Lucy not only secured the funding for this project. Through her education, she gained skills that helped her
form a committee of experts on water filtration and business practices
engage a female consultant to advise her on water filtration
obtain the proper licenses and certifications to begin filtering and bottling water
run a small income-generation project for local women living in poverty
create 4 jobs and serve thousands in her community
The Louisville Filtered Water Project uses water treatment systems that filter and chlorinate the water, eliminating waterborne diseases and making it safe to drink. The water is packed into bottles, sachets and gallons and distributed to schools, hospitals and households within the community at an affordable cost.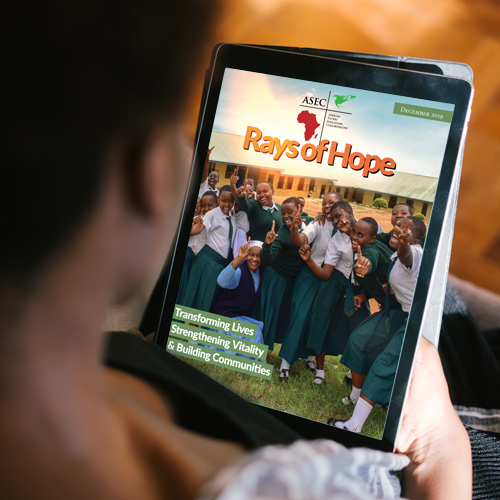 Read Rays of Hope
Learn more about Catholic Sisters transforming poor, rural communities across Africa in our FREE Rays of Hope ebook.
Read It Now »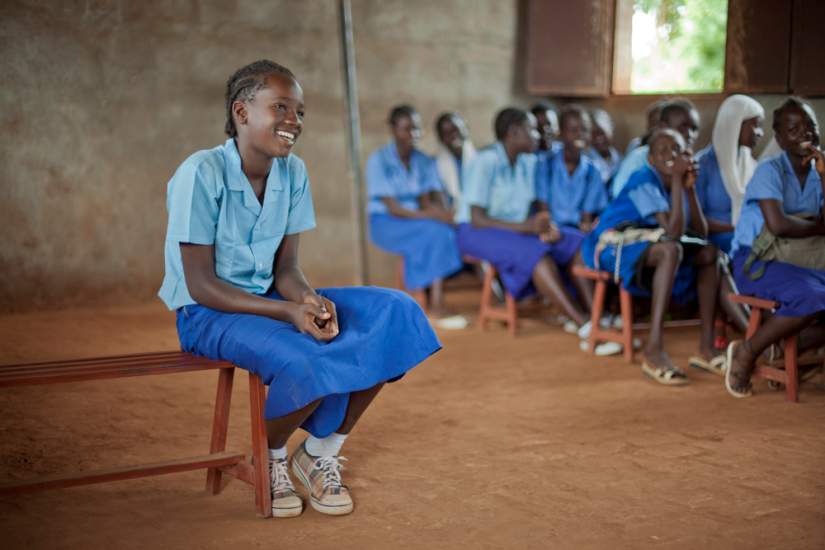 The result? A reduction in many diseases affecting the community. Cholera outbreaks are a thing of the past. Since the start of the project there hasn't been a single cholera outbreak in Kumasi.
The project provides 13 area schools & thousands of community members with clean water.
Many girls now have the opportunity to go to school instead of spending time collecting water.
In addition, this project has created an eco-conscious community, leading to a reduction in waste. Children and women are encouraged to bring the plastic sachets and bags for recycling in exchange for more filtered water.
"I would like to take this opportunity to thank ASEC-SLDI for making this project a reality. Your gesture is not just charitable contribution but it is also an empowering opportunity. Without the support of people like you we would not be able to reach our dream. Thank you once again for your generous support," says Sr. Mary Lucy