SLDI Field Trips
Field trips for ASEC's Sisters Leadership Development Initiative (SLDI) program began in 2015 to provide a "hands on" learning experience for sisters. Participants visit an array of model projects and sites and report high levels of satisfaction with the field trip component of the SLDI program. Like Cottolengo Centre, many of the SLDI field trip site visits are led by SLDI alumnae.
About Cottolengo Centre
Cottolengo Centre started in 1994, with the aim of taking care of vulnerable abandoned and orphaned children, who are either infected or affected by HIV+ from all Kenya and preferably from Nairobi. The Centre is managed by the Cottolengo Sisters here in Kenya. Cottolengo Centre is a Catholic Faith-Based nonprofit making institution.
Cottolengo Centre admits mainly infant children under one year of age who are HIV positive. There are exceptions for admission and the staff considers the needs of each child.
The Centre's vision is to provide an wholistic care for the children so as to restitute their human dignity and stabilize their health.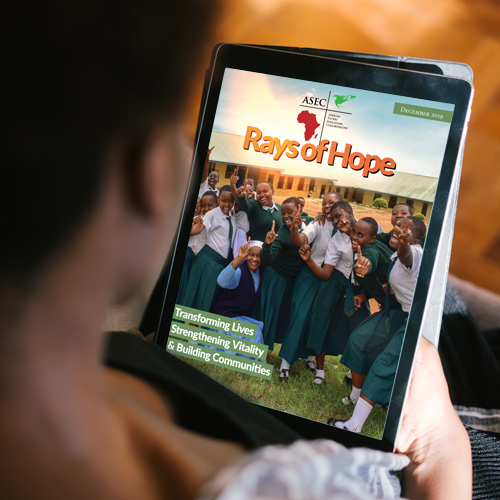 Read Rays of Hope
Learn more about Catholic Sisters transforming poor, rural communities across Africa in our FREE Rays of Hope ebook.
Read It Now »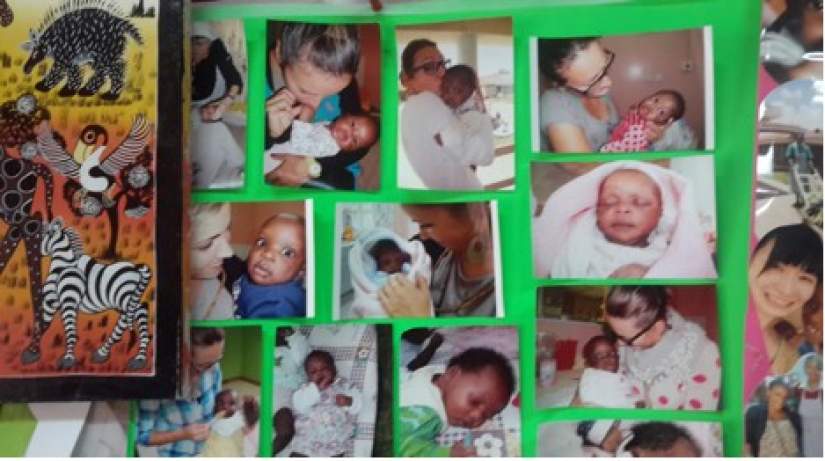 An alumna of ASEC's SLDI and HESA programs, Sr. Margaret Nthenya Kaleli, Sisters of St. Joseph Benedict Cottolengo (SSJBC), is a graduate of both SLDI, where she studied Administration, and Higher Education for Sisters in Africa (HESA), which enabled her to receive her diploma in Leadership and Resource Management from Tangaza University College, Kenya.
Sr. Margaret has served at Cottolengo Centre on and off since its inception in the 90s. Sr. Margaret told ASEC staff that with proper nutrition and healthcare, the condition of many of their infants improve. In fact, about 85% of their infant orphans create their own immunity to HIV and turn zero-negative.
When asked her about the skills she's gained in ASEC's programs, she emphasized the importance of education in effectively serving the orphans. Even simple things preparing programs for the children was incredibly stressful. Now that she's gained technology skills, this has become second nature. She says,
"...we learnt how to work with computer and it is helping because sometimes I need to prepare some programs for the children and I can use the computer, I can print my work." -Sr. Margaret
The administration skills she learned have also been extremely helpful for Sr. Margaret.
"...Especially in the side of management, you find you have got new skills of organizing arranging your work and even delivering your work. ...Especially human resources, you find that if you can arrange [the children's records] better you can meet their needs better; you can understand them better." -Sr. Margaret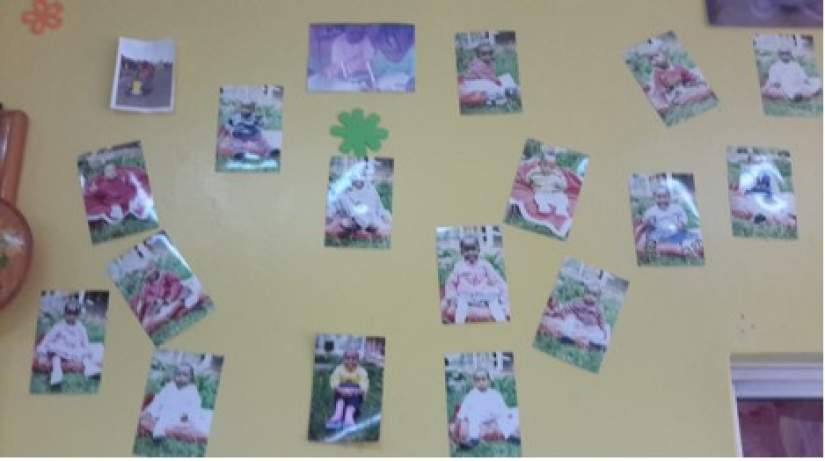 Criteria for Admission
Must be confirmed HIV positive/exposed.
Abandoned, orphaned, or with one living parent unable to support the child due to health problems.
Aged between birth and one year old.
Exceptionally we admit vulnerable children who are not HIV+ or are over one year of age meanwhile we evaluate the right location for them.
Sources of the Children
Various hospitals
Abandoned children through Good Samaritans (through police)
Referral from other children centers'/home after discovering that they are HIV+
From their own homes by parents, relatives or social workers
Challenges Faced by the Centre
Stigma from the society since HIV+ people are usually not appreciated in social settings
High cost of acquiring drugs
High cost of acquiring the right diet
The cost of school fees
High cost in finances for the reintegration strategy
Discharges
Reintegration to families of origin after either becoming zero-negative or stabilizing their health.
Adoption/foster care through Adoptive Society of Kenya. This is mainly for children who turn zero-negative and have no relatives known and/or willing to take them home.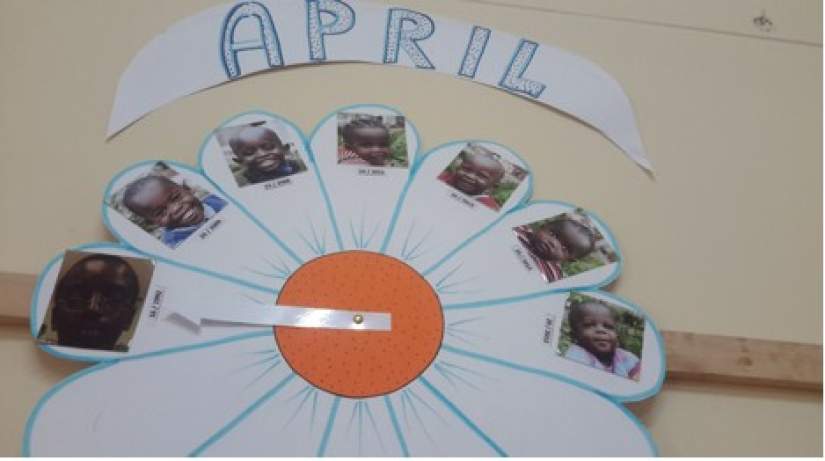 Family Groups
The Cottolengo Centre currently hosts over 80 children from 8 months to 23 years of age.
The children are subdivided into 7 Family Groups:
THE HOLY ANGELS: Babies from 0-3 years of age (currently about 24 children)
FRANCIS AND ST. PIUS: Boys from 4-11 years of age
MARIA GORETT AND SR. BAKITA: Girls from 4-11 years
JOSEPH: Boys from 12+ years
THERESA: Girls from 12+ years
Each Family Group has a sister as a point of contact and support. The Family Group Sister is present in all the important moments of the child`s life.
Education
Since our aim is integral care, the children education is one aspect of their interest. Their children attends various schools. In the compound they have baby class for the children under three years. Other children attend:
Hekima Primary School Ngong, 12 children
Br. Beusang Primary School Ngong, 21 children
Cottolengo Primary School Meru, 9 children
Various Secondary Schools, 11 children
Vocational Training Schools, 7 children
To properly run, the Centre needs qualified personnel to give quality service to the children, which can be a challenge. Currently, Cottolengo Centre has two doctors, who are on call in alternate weeks, 5 nurses to cover 24 hours, 13 auxiliary staff and 2 drivers. The sisters depend on the well wishers and donors to provide funds to run the Cottolengo Centre for Orphaned and HIV+ Children.