According to Unicef, "Africa's child population will reach 1 billion by 2055, making it the largest child population among all continents."
With this rapid growth and immense population, there is a strong need for programs and policies that protect the welfare of children.
Four out of five Kenyan children have experienced verbal or physical abuse at school, while 57% of children in Ghana experience physical violence "all the time" at home. In Zambia, 10.2% of children have lost one or both parents.
But some Catholic nuns in Africa are doing what they can to improve these statistics and protect the youth of their communities. After completing their education and training through ASEC programs, Srs. Delvin (Kenya), Bernardine (Ghana) and Cecilia (Zambia) developed and implemented programs and policies that not only protect children, but also promote child welfare in their countries.
Quality Care for Vulnerable Children Kenya
Sr. Delvin Mukwana, DHM earned her undergraduate degree in development studies through ASEC's Higher Education for Sisters in Africa (HESA) program, which provides opportunities for Catholic sisters in African countries to access higher education. Sr. Devlin is now earning her master's degree in project planning and management at the Catholic University of Eastern Africa.
After earning her first degree, Sr. Delvin was employed by the Association of Sisterhoods of Kenya (AOSK) Justice and Peace Commission as a program officer. She was quickly promoted to head ASOK's Catholic Care for Children in Kenya (AOSK-CCCK) Program. The program seeks to safeguard and promote quality care for vulnerable children by adopting care reforms in family and community-based care in line with the social teaching of the Catholic Church and it targets all Catholic Child Care Institutions in the country.
Sr. Devlin spearheaded the development of a child protection policy to inhibit abuse and ensure that members of AOSK foster a safe environment for children. The policy was implemented on July 6, 2019 with Archbishop Hubertus Matheus, the Apostolic Nuncio to Kenya and South Sudan, present.
"I am who I am because of the formation received in my congregation and the education I have gotten from HESA through ASEC." – Sr. Delvin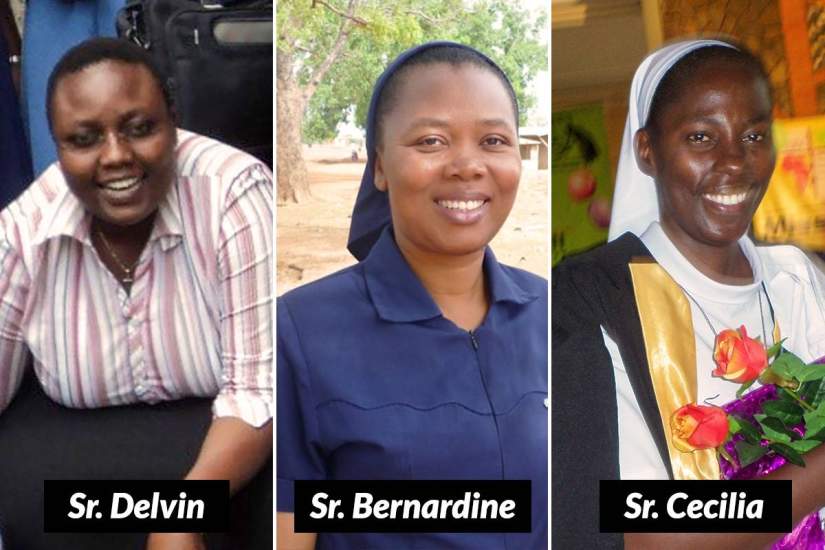 Implementing Child Protection Laws and Tracking Systems in Ghana
Sr. Bernardine Pemii, DC, a Daughter of Charity, is an alumna of ASEC's Sisters Leadership Development Initiative (SLDI) program, where she received leadership, technology and financial training over a three-year period. After graduating, Sr. Bernadine became the Upper East Regional Manager of the Catholic Education Unit of the Navrongo-Bolgatana in Ghana. There she used her newly-acquired skills to secure a grant for three years for a child protection program.
Through the program, 4,000 teachers, 11,000 students and other religious and lay stakeholders in Ghana are being trained on: child protection laws, developing information systems to track abuse cases and identifying and serving victims of abuse.
Protecting Children in Orphanages and Reducing Family Separations in Zambia
Sr. Cecilia Nakambo, LSSF, a member of the Little Sisters of St. Francis in Zambia, is also an SLDI alumna in the Finance track. Since completing the program, she has launched a national project that provides and promotes the long term safety and well being of children and their families. The grants she secured using her education have allowed the project to develop Zambia's orphanages, bolster their quality of care and prevent family separations. The project also provides psychosocial services to children and their families.
The education Srs. Devlin, Bernardine and Cecilia receive through ASEC programs has provided them with the skills needed to create and implement programs that are vital to the protection and promotion of children's welfare in Africa. When sisters are given the opportunity to advance their education, entire communities benefit from their knowledge and confidence.