ASEC: Our Team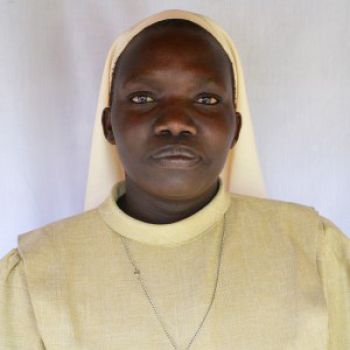 Sr. Anisia Kitaka, LSOSF
SLDI and HESA Alumna - Kenya



Sr. Anisia is a teacher by profession and a member of the congregation Little Sisters of St. Francis (LSOSF) in Kenya. She is a 2009 graduate of ASEC's Sisters Leadership Development Initiative (SLDI) program, where she studied Administration.

Sr. Anisia also participated in ASEC's Higher Education for Sisters in Africa (HESA) program. In 2016, she graduated with her Bachelor of Arts in Education from ASEC partner university, the Catholic University of Eastern Africa (CUEA), in Nairobi, Kenya. Now, she's enrolled in CUEA to pursue her Master of Arts in Religious Studies.

Sr. Anisia has mentored other members of her congregation, teaching them the skills she learned in SLDI. Her mentee, Sr. Catherine Wanza, LSOSF has gained a lot of knowledge from Sr. Anisia's mentorship.

Sr. Anisia reports using the skills she learned in HESA to increase congregation personnel and procure higher student enrollment at the congregation's school, where she now holds a leadership position.
Contributions