ASEC: Our Team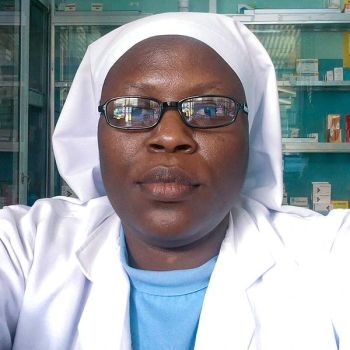 Sr. Edna Amlima, SOLHC
Scholarship Recipient & HESA Alumna - Tanzania



Sr. Edna is from the African Benedictine Sisters of Our Lady Help of Christian (SOLHC) congregation in Tanzania. She is an alumna of both ASEC's Scholarship and Higher Education for Sisters in Africa (HESA) programs.

Sr. Edna received an ASEC scholarship in 2012 and 2013 to complete her Form 5 and Form 6 level education at the Bigwa Secondary School. She was one of the first sisters supported for ASEC's Scholarship Program.

In January of 2018, Sr. Edna applied for entry to ASEC's HESA program and was accepted. She graduated from HESA on November 16, 2019 with a Diploma in Pharmaceutical Sciences from the Catholic University of Health and Allied Services (CUHAS). Sr. Edna performed very well academically during her time in the HESA program earning Second Class Honors.
Contributions