Inmates are often marginalized in society, especially in countries like Cameroon where accused detainees often have issues acquiring legal assistance and adequate healthcare. This makes it difficult for inmates to reenter society and raises their chances of being sent back to prison. However, Sr. Gwendoline Bijisang Ngwemetoh has made it her mission in life to ensure that inmates in four Cameroonian prisons are given second chances.
"I wish to dedicate my life to working for justice and helping young people make good use of opportunities around them and avoid imprisonment," said Sr. Gwendoline.
Sr. Gwendoline is an alumnae of 2015 class of ASEC's Sisters Leadership Development Initiative (SLDI) program where she studied finance. As a member of the congregation The Sisters of St. Therese (SST), she began working with the Victim Offender Prison Care Support (VOPS) which helps current and former inmates learn the tools needed to reintegrate into society. Sr. Gwendoline said that she began this work by simply answering her call to service.
"Honestly, I never thought of ever working in a prison since my original intentions were healthcare," said Sr. Gwendoline. "But I embraced the apostolate with my whole heart and made use of seminars, books and people to improve myself and my work".
Through the program, Sr. Gwendoline has been able to help the inmates learn trades that would be useful upon release. She helped organize sessions in craftworks and bread making for current and former inmates. Sr. Gwendoline and her fellow sisters even operate a farm where they educate former inmates about agriculture.
Sr. Gwendoline has also been able to integrate her original passion for providing quality healthcare into her work. Prisons in Cameroon are often overcrowded. As a result, inmates are more accessible to illnesses. She has raised funds to ensure that the inmates have access to to proper supplementary nutrition and medical care.
One of the biggest issues in the Cameroon prison system is the lack of access to legal assistance for inmates. Sr. Gwendoline has been able to help the prisons have a better organization system by helping them transfer records onto computer. She has successfully been able to offer legal assistance for current and former inmates of the New Bell penitentiary. This service has helped one man in particular.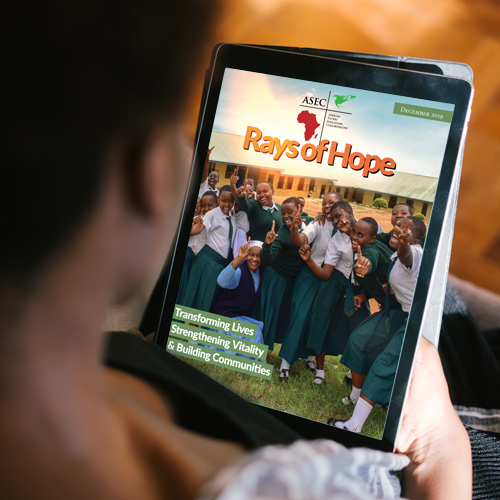 Read Rays of Hope
Learn more about Catholic Sisters transforming poor, rural communities across Africa in our FREE Rays of Hope ebook.
Read It Now »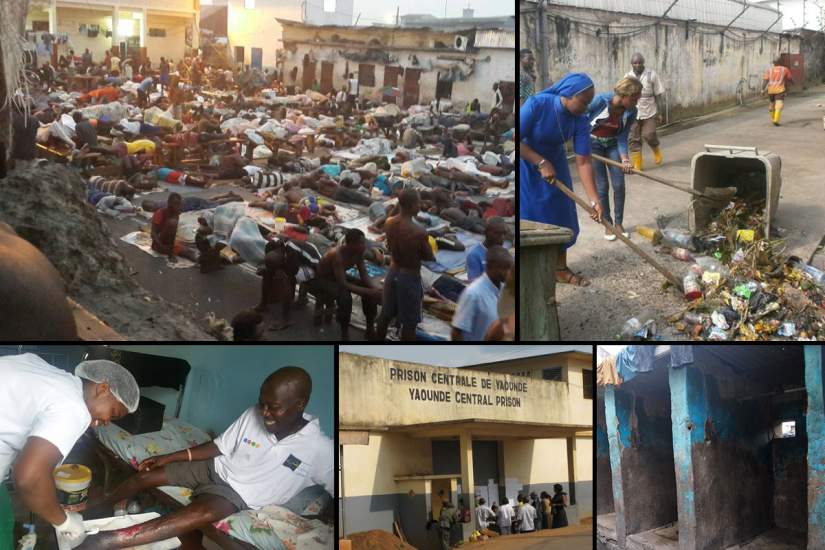 One day, Sr. Gwendoline came in contact with John,* an inmate who had become very sick in prison and was suffering from a fever. He was so ill that he was forced to lay on the floor because he was too weak to stand. Sr. Gwendoline took him to an area of the prison where the sisters perform their duties. There he was able to shower, eat and feel at ease.
Once he felt comfortable, John explained to Sr. Gwendoline his situation. He was accused of stealing from an employer but maintained that he was innocent. Stories like this are common in Cameroon, but the work that Sr. Gwendoline does is unfortunately not common. Moved by his story, Sr. Gwendoline contacted one of their part-time lawyers who was successfully able to gather information to prove John's innocence and ultimately free him from prison. Due to his lack of financial stability he was easy prey for the accusers who were shocked to see that he had acquired a lawyer.
Since his release, John has been able to successfully reintegrate into society and now spends his free time volunteering with Sr. Gwendoline. His story has attracted the attention of the Cameroonian government which brought attention to Sr. Gwendoline's efforts.
Sr. Gwendoline has secured $429,000 in funding to help current and former inmates in four of Cameroon's seventy-nine prisons. She has been able to acquire the funds because of the grant writing skills that she acquired through the SLDI program. She hopes to eventually expand her work to help more current and former inmates. Sr. Gwendoline has demonstrated great leadership when faced with great hardship. She acknowledges that this is because of the training she received through ASEC.
"I must say that thanks to the knowledge I got from the ASEC program it has been a challenging yet fulfilling experience attending to the needs of thousands of current and former inmates," said Sr. Gwendoline.
So far, ASEC has provided educational opportunities to more than 5,300 sisters. However, there's still much work to be done. There are over 40,000 women religious in areas of African regions we serve and we want to provide educational opportunities to everyone of them. Donations from people all over the world makes the sisters' dreams of receiving an education come true.
*name has been changed to protect confidentiality